BYOD offers data roaming opportunity for channel
iPass has published a Mobile Workforce Report, saying Bring Your Own Device (BYOD) in the workplace is creating a generation of productive workaholics.
Mobility services provider iPass Inc has published its quarterly Mobile Workforce Report showing Bring Your Own Device (BYOD) in the workplace has resulted in many employees working up to 20 additional hours per week, with a third never fully disconnecting in their own time. Even while on holiday only 8% disconnect completely from work.
The report revealed that 92% of mobile workers enjoy the job flexibility and are content with working longer hours and 42% would like even greater flexibility for their working practices.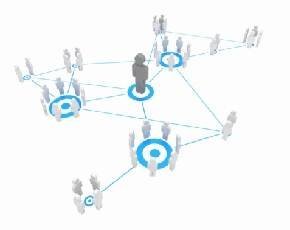 "BYOD is effectively turning us into a generation of productive workaholics, with many workers seemingly happy to work during their downtime in exchange for flexibility in how and where they work," said Rene Hendrikse, VP EMEA at iPass.
"Mobile workers want to help their companies stay competitive in a fast-paced and challenging business environment and for this reason nearly half of all businesses are now actively encouraging flexible working. However, employees run the risk of literally paying the price for this flexibility, with 18 percent shouldering their own data bills, an increase of 6% from last year."
70% of mobile workers admit data roaming costs is of great importance to them. 82% feel some operators charge a staggering 10 times more for data roaming ($20 per MB) than they consider to be fair ($1-2 per MB) meaning workers are cautious to use even web-browsing and email when abroad.
"Prohibitively high mobile data roaming charges are curtailing employees from being able to carry out basic online tasks, impacting their ability to be productive. The payoff for solving the data roaming challenge is potentially great," said Hendrikse. "As this report shows, employees who are given flexibility and the ability to connect anywhere and everywhere are happy - happy even to work additional hours.
"With this in mind, the payoff for the channel in helping businesses to solve the data roaming challenge is potentially great." added Hendrikse. "Over 85% of employees polled want their firms to pay for a global Wi-Fi plan to help them to work more flexibly, and so in today's climate of long working hours and little personal time, resellers will find significant opportunities in helping companies to provide their employees with the right resources and to do their jobs."
The report also looked at growth of video communications with two-thirds of mobile workers using video conferencing and/or chat applications more than in 2011. Skype was the most popular video communications technology, with 70% using it as first preference. Meanwhile, 36% used Cisco and 29% preferred to use Apple's FaceTime. 13% chose Google's Gmail video chat.