Olympics kickstarts SME remote working
The Olympics could have a lasting impact on the way SMEs work with more now enjoying the ability to allow staff to work remotely.
Traffic fears around the Olympics led many to spend the games working from home to avoid central London and it looks like it might have given them a permanent taste for flexibility.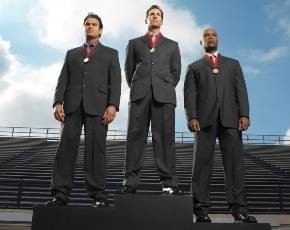 With the second phase of the sporting spectacular just a few days away in the form of the Paralympics there are already some claiming that the event has had a profound effect on working patterns.
Before the games started there were genuine fears about how the transport and cyber infrastructure would cope and although these proved to be slightly exaggerated with London coping during the games it did force many employers to make plans for staff to work remotely.
Duane Jackson, founder of cloud based accounting software firm KashFlow, said that it had seen a spike in adoption of its services during the games.
"During the Olympics, we predicted that many SME owners and freelancers would take the opportunity to work from the comfort of their own home rather than venture into the city, but post-Games the interest hasn't dropped – in fact it's still on the rise," he said.
"This type of behaviour is particularly exciting when it comes to looking at SME management in the UK, as it paves the way for a more advanced attitude and way of working – the Olympics could have inadvertently kick started an evolutionary step in the way we work that has been bubbling under the surface for two or three years," he added.