Microsoft tablet strategy dead on arrival, warns Canalys
Microsoft has got its tablet strategy badly wrong and must act soon to repair its relationships with the PC vendor community, say Canalys analysts.
Microsoft has got its tablet strategy badly wrong and will have to act soon to repair its relationships with the PC vendor community, damaged after the launch of Redmond's own Surface hardware.
Analysts at channel analysis specialists Canalys, which released its Q2 PC market figures earlier this week, wasted no time in laying into Microsoft, with vice president and principal analyst Chris Jones saying it had "upset some partners by bringing its own hardware to market".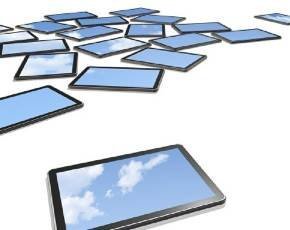 "Marketing, distributing and servicing such hardware profitably is hard [and] once the Surface makes a material dent in Microsoft's P&L it will need to repair relationships with PC vendors, who are already preparing lists of demands," said Jones.
Canalys' Tim Coulling went further still, saying the Surface pads would have a similar impact on the PC market as the Zune did in portable music players, that is to say, virtually none.
"Information available to date suggests the prices of both [the Surface and Surface Pro] will be too high to capture significant market share and a direct sales approach will prove inadequate," said Coulling.
There was further bad news for Microsoft when it came to Windows 8, which Canalys does not expect to arrest Microsoft's marketshare decline versus Apple until late next year. Since the new OS is tailored to touchscreen machines the corresponding increase in price points would be a tough sell for the channel in the current economic climate.
It recommended that Microsoft attempt to help the PC channel hit mainstream price points by subsidising touch panel production costs itself. Intel has already pledged $300m (£192m) in ultrabook development, but, said Canalys, "there is no indication as yet that Microsoft is prepared to make a comparable commitment to the PC supply chain".
Canalys, which differs from other analyst firms in that it includes tablet shipments in its PC figures, found the global market in rude health during Q2, up 12% thanks to growth in pads, which offset so far disappointing sales of ultrabooks. Tablets now represent 22% of the market, growing 75% to 24 million units worldwide, with Apple, Asus and Samsung the players to beat.
Poor sales of Windows-based PCs actually meant that Apple turned out to be the largest PC supplier in the world in Q2, shipping 21 million units, up 60% on the year-ago quarter.
Canalys research analyst Tom Evans said that Apple had now successfully built up a good size customer base that would not buy any other vendor's product, and praised its decision to continue to offer the iPad 2 at a lower price points, which "has opened up new customers, for example in education".
Second-placed HP saw its shipments dip during the quarter, largely as a lingering result of a turbulent year for its PC business. Its first half was further impacted by its decision to merge PSG and IPG, but Canalys believes the channel is responding positively to this, adding that after taking time to address its internal problems, HP is now relatively well positioned to bounce back.
The third, fourth and fifth spots in the league table were occupied by Lenovo, Acer and Dell, said Canalys, with Lenovo's shipments up 27% thanks to its aggressive strategy, while Acer booked more moderate growth of 4.3%, and Dell shrank 10.9%.