Size of Euro PC mountain worries Gartner
A risk-averse approach to channel PC sales during the second quarter means inventory is stacking up, analysts say.
Time is running out for the channel to clear a backlog of unsold PC stock ahead of the hotly-anticipated release of more ultrabook and Windows 8 related machines towards the back-end of the year, according to Gartner.
Across the region willingness to spend on PCs was further hindered by the strengthening Eurozone crisis, and the channel took a risk averse approach during the three months to the end of June, said Gartner, meaning that many now have inflated levels of inventory on their hands.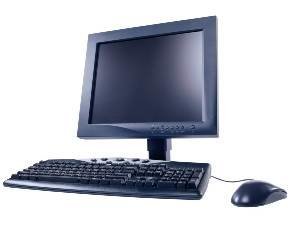 This, suggested the number-crunchers, "will hinder future growth of markets … in the second half of 2012".
The analyst firm today released its preliminary Q2 worldwide PC shipment figures, with shipments essentially flat, down 0.1% year-on-year to 87.5m units. In EMEA, shipments of 25.1m were up just under 2%. Gartner expects to release more in-depth figures for the EMEA market in the near future.
Worldwide HP accounted for the largest number of machines sold at 14m, down 12% on this time last year thanks to losses incurred by its threats to ditch PSG. Second-placed Lenovo saw shipments rise 14.9%, mainly due to its aggressive expansion and pricing policies.
Elsewhere, Dell's eye was again off the ball as it continued to chase its dream of becoming a fully-fledged end-to-end solution provider, and with shipments down 11.5% it ended up being knocked into fourth place by a resurgent Acer. Fifth-placed ASUS, meanwhile, grew its shipments 38.6%, and Gartner highlighted its success in diversifying into mid- to high-end notebooks.
Gartner principal analyst Mikako Kitagawa said she still had the feeling consumers had fallen out of love with the PC concept, with tablets and smartphones still experiencing runaway growth in many markets.
Ultrabooks, she added, were still in an early adopter's stage, but with major promotion of Ivy Bridge-based kit kicking off towards the end of Q2, this could be about to change.