CompTIA calls on channel to tackle IT misconceptions
Industry trade association CompTIA claims to have uncovered a damning lack of career information for those interested in pursuing a job in IT, with misconceptions and half-truths about the sector a bounding.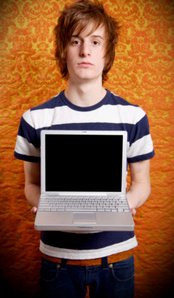 Industry trade association CompTIA claims to have uncovered a damning lack of career information for those interested in pursuing a job in IT, with misconceptions and half-truths about the sector abounding.

Download this free guide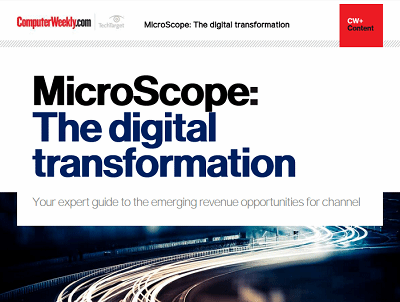 Emerging revenue opportunities for the channel with digital transformation
Digital transformation is a phrase that means many things to many people but for it to have any real relevance to the channel then it needs to mean a chance to make money. This guide will share some of the recent developments in the channel and the latest thoughts about the issue.
Although the majority of young people already have some of the skills that the industry demands, a lack of information from both the industry and educators means they are wasted.
Out of 1,000 students polled, 18% expressed an interest in the industry, and 23% said they were open to receiving more information about an IT job.
CompTIA terms such people as MEMOs, meaning Motivated, Educated and Missing Out, and has called on its members to help address some commonly-held views about IT jobs.
For example, 36% of students apparently assumed they needed an IT or related degree to progress, when in most areas industry training and certifications can be successful, low-cost points of entry for school leavers and non-tech grads, said the association.
The survey also found that 17% of students were put off technology careers by the idea that they would end up sitting in a backroom with no social contact, a concern perpetuated in mainstream media through shows such as The IT Crowd.
But while CompTIA regards this as a misconception, in the eyes of many resellers it is to some extent true. Predictably, this makes it harder to attract young people with an interest or specialisation in IT as many are more sold on the idea of a high-profile job with firms such as Apple or Google, and have never heard of the channel.
This issue has been weighing on the mind of Jason Clark, CEO at ProAct: "Realistically your first job will be on a frontline helpdesk, and this means we struggle to find bright young graduates," he said.
ProAct has begun to find a way around this problem however. Clark explains: "Five years ago we approached Sheffield Hallam University and offered to build IP from our business into their courses, in this case, Foundation Degrees. We designed some degree modules for them and we've had some very successful guys who came in by that route and are still with us today."
Clark said he had found that attracting technically-minded young people through vocational courses and technical colleges actually proved more fruitful than the academically-focused universities.
Trustmarque sales and marketing director Angelo Di Ventura highlighted another problem faced by channel recruiters; in a perfect world most resellers, Trustmarque included, would prefer to recruit experts and seasoned professionals. "We are very precious about our values and the culture of our business, we can't just open the doors to anyone," he said.
"However, we are taking a twofold approach. That is to continue to look to attract the experts, but not to make that the whole story," Di Ventura continued. "We have just gone through the first round of a graduate recruitment programme and there are now 12 recent graduates in the business. You have to invest in training, it's a long-term commitment."
CompTIA's John McGlinchey said: "Contrary to popular opinion there are plenty of unfilled vacancies for young people, and plenty of young people with the aptitude and ambitions to fill them. The problem is largely one of making them aware of these opportunities.
"All professional sectors, but particularly IT which is so desperate for smart new recruits, needs to do a lot more with schools and universities to engage with MEMOs," added McGlinchey.
Read more on Sales and Customer Management