In-depth: What does the server market hold in store for 2012?
2011 was a brisk year for server revenues, but the floods in Thailand and other issues brought final quarter figures down - so what lies in store for the market this year, asks Billy MacInnes The global server market looks like a pretty good place to be right now.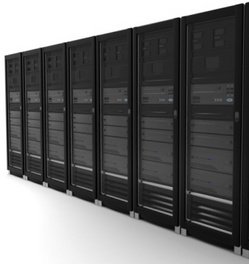 2011 was a brisk year for server revenues, but the floods in Thailand and other issues brought final quarter figures down - so what lies in store for the market this year, asks Billy MacInnes
The global server market looks like a pretty good place to be right now. Sure, it may have slowed in the last quarter of 2011, but the annual growth figures for the year were decent enough, especially given the difficult trading conditions in many important markets. According to Gartner, sales of servers in units were up 7% to 9.5m and revenue increase by just under 8% to $52.8bn.
As for that pesky fourth quarter, sales in units were up a below-average 4.5% but revenues actually fell by over 5% to $13.9bn. IDC's figures for the market were pretty similar, although it had factory revenue down 7.2% in the fourth quarter. Annual revenues were up 5.8% at $52.3bn and shipments increased 4.2% to 8.3 million units. The main culprit for the poorer fourth quarter performance was the effect of the floods in Thailand on hard drive supply. The consensus seems to be that this problem will continue until the end of the second quarter.
The problem for UK channel partners is that, although EMEA is part of the global market, as a territory it is not matching the worldwide figures. Gartner reported server revenues in Western Europe in 2011 fell by almost 8%. Research director Adrian O'Connell told MicroScope: "The market has failed to recover to anywhere near pre-downturn levels. Current market revenue levels are only around three quarters of what we saw in the fourth quarter of 2007, which underlines how much pressure vendors are currently under."
And he suggested that, with a weak economic background for 2012, server vendors would "continue facing difficult market conditions over the next few quarters". The big piece good news, however, is the replacement cycle this year in the x86 segment as servers based on Intel's Xeon E5 arrive on the market. O'Connell believes this will provide vendors with "opportunities to gain share."
The Xeon E5 servers are also likely to generate all kinds of upgrade opportunity. Crucial, for example, is releasing LRDIMM server memory to support the processor family which it believes will provide partners with a strong opportunity to support the replacement trend. According to Steve McDonald, EMEA market development manager at Crucial, the modules will double the installed memory capacity for Xeon E5-based servers and increase memory bandwidth by as much as 35%, at a time when memory bandwidth is increasingly important in supporting server virtualisation, cloud computing and database applications.
"As the number of processor cores increases within the datacentre, server memory must keep pace to enable them to handle heavier workloads," McDonald argues. "These cores are starving for high-performance memory that can handle increased processing loads both now and in the future, which is why Crucial is committed to supporting advancements in server technologies with compatible, high quality server memory."
Meanwhile, Adam Winkelmann, vice-president of International operations at Emulex, describes the Xeon E5 refresh as "the perfect revenue generating opportunity to upgrade network ecosystems". Customers will be looking for faster I/O to match the power of the increased number of cores, memory and system bus. And with most Xeon E-5 server platforms using 10Gb Ethernet as the standard Ethernet connectivity, the opportunity is there for sales of 10Gb and 16GFC network adapters.
ZyXEL product manager James Harris makes a similar point. He says customers won't get the full benefits of the Xeon E5 unless they "make sure their networking and wireless infrastructure can keep up and make the most of the added throughput these servers are capable of delivering".
He argues resellers need to ensure they "have a good perspective not
only on the server technologies and their potential benefits, but also the higher speed infrastructure that will provide the additional throughput they'll need to support more demanding applications".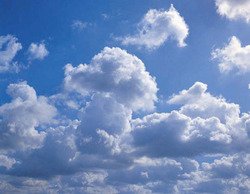 Storage and cloud
From a storage perspective, Nexenta vice-president, Bill Roth, says the Xeon E-5 will provide resellers in the server space with "a significant opportunity" to add value, as it integrates features that used to require separate chips or controller cards.
"One of the key benefits is offering SAS controller support built into the server motherboard. For resellers building RAID storage systems, this brings huge cost savings because everything is integrated, boosting overall performance," says Roth.
This upgrade opportunity for technologies around the server seems to chime with IDC's predictions for the bladed server market and the additional revenue opportunities it presents. On the back of a decent performance in the fourth quarter of 2011, when factory revenue increased by more than 8%, blade servers are expected to do well in 2012.
Jed Scaramella, research manager for enterprise servers at IDC, described blade servers as "a key element" in any server vendor's portfolio because they are "a strategic footprint in the datacentre".
He described the converged blade platform as an opportunity for additional pull-through revenue beyond the server, including storage, networking, software and services.
On the subject of predictions for 2012, Nigel Dunn, general manager for Azlan's HP value storage business takes issue with the suggestion that the floods in Thailand will dent server business in the first half of the year.
Yes, there are still shortages in some areas, but "the underlying run rate of business has picked up and we expect Q1 to be on plan, showing good growth over the same period last year".
He puts this down to several reasons, for Azlan at least. HP has taken some market share and the distributor is backing it up with strong selling activities in the SMB HP reseller base. The launch of HP's Xeon E5-based Proliant Gen 8 servers "will give the whole market a boost", Dunn claims, as they represent a shift toward virtualisation, consolidation and converged infrastructure.
"In the long run, fewer but smarter, more self-sufficient blade servers will dominate the market, providing the backbone to datacentres and cloud offerings," says Dunn.
While he accepts the cloud may have an impact on the general server market in time, "we have not seen any discernible influence on sales as yet". In fact, the creation of private clouds may have a positive effect on server sales in the short and mediumterm, Dunn says.
Azlan has launched its own cloud computing service, TDCloud, to help SMB resellers "learn, transform and participate in the cloud opportunity with Azlan's help. It will demystify the future for resellers and help them understand how the cloud market will change and affect them".
Matt Tedstone, enterprise sales director at Avnet Technology Solutions UK, believes cloud computing could have a "negative and positive" effect on server sales and it's something partners should be aware of.
The distributor launched its CloudReady service to help business partners gain the knowledge and skills to build and grow a profitable cloud computing business through enablement programmes, professional services and cloud solutions.
"Every business today should be deciding whether it is a cloud builder, cloud provider, cloud reseller and/or a cloud integrator," he stresses.
He reports that Avnet is seeing growth in the x86 server market around density optimised machines being sold to large WebApp operators and cloud providers. For the uninitiated, density optimised servers are designed for large scale datacentre environments where parallelised workloads are prevalent. They have streamlined system designs that focus on performance, energy efficiency, and density.
According to Tedstone, while "there is still substantial demand for 'big iron', the trend is towards more flexible solutions built on commodity-based server technologies, largely driven by virtualisation adoption, the move to server-centric shared architectures and cloud platforms".
Cloud computing looms large over the server market and the future role of channel partners. "There is a definite shift towards the cloud with a trend to simplifying administration to reduce total cost of ownership," Tedstone says, "meaning organisations will no longer own servers, thereby pushing responsibility back up the supply chain."
Nick Morse, business development consultant at Boston Ltd agrees that the shift towards cloud computing "is having a major impact on server procurement patterns".
Many of the issues surrounding cloud, such as fear over data security, are being overcome and it is likely to go from strength to strength over the next few years, he says.
"To capitalise on the cloud surge, channel businesses need to be truly ready to meet this growing demand and be able to deliver solutions quickly and effectively. Those that do will prosper," he states.
"The increasing deployment of servers in the cloud means buyers are becoming less concerned about hardware, and more focused on power efficiency and computing capacity."
A point echoed by David Ellis, director of new technology and services at Computerlinks, who concurs that the shift to building private and public cloud infrastructure is helping to drive the market and create opportunities for the channel. In turn, it is creating demand for server technology that reduces the costs associated with rack space, by having higher VM density for example, or reduces power consumption.
"Channel partners not only have the opportunity to deploy the server technology, but also to add value with products and services that help manage and optimise the datacentre," he says. "Solutions that optimise performance, increase security levels, improve management, reduce power consumption and build in business continuity and resilience can all be factored in to the smooth running of the datacentre."
As a result, resellers should work to combine these elements to create higher margin solutions. To do this, channel partners need to build relationships outside of IT, such as with facilities management personnel, to ensure their next-generation datacentre takes into account areas such as environmental issues and health and safety compliance.
Avnet's Tedstone is of the same view: "Avnet is seeing a move towards more integrated systems and this will further change how partners add value. Going forward, it will be less about hardware integration and more about integration of the software/application stack."
Rob Lovell, CEO at ThinkGrid, says the shift to cloud or managed
services to avoid capex is changing server purchasing patterns. With
profit margins on hardware sales declining and Forrester forecasting the UK managed services market will be worth $18.1bn by 2014, "it's no surprise channel partners are turning away from hardware sales to focus on services," says Lovell.
He thinks resellers will look to offer services from providers with existing cloud infrastructure to benefit from increased margins and recurring revenues without having to invest in new platforms and infrastructure.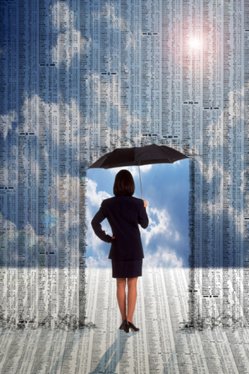 Big data
Another potentially significant area for the server market in 2012 is big data, according to Craig Parker, head of product marketing at Fujitsu.
"Big data is rapidly turning from a marketing term to an area of genuine interest and a growing pipeline for Fujitsu," he reports.
Gartner may still regard it as a pseudo-marketing term but Parker claims that's because organisations are investing in infrastructure to address big data.
The opportunity for the channel comes from the fact big data "exists outside the traditional IT team - other departments, from marketing to HR, are realising the importance of managing and understanding their data and looking to buy systems that can handle this data". Like Tedstone at Avnet, Parker advises channel businesses to partner with organisations that can bring converged infrastructures to market.
"Customers now desire fully integrated solutions and if you're a partner that has only historically sold one part of an infrastructure stack, you need to be able to expand," he warns.
And there's more to big data than "lots of terabytes". You need to be able to handle it.
"It's all very well being able to offer a way to store it and lifecycle manage it and keep it at a sensible price but how do you handle it? Channel businesses must ensure they're able to offer customers a way to keep on top of the disparate and complex nature of their big data."
One man who has no qualms about the server market in 2012 is Dave Stevinson, director at VIP Computers. A sluggish start to the year will be followed by "an awesome second half" as the availability of hard disk drives improves and data consumption demand increases. It helps that servers are less affected by economic conditions because they are typically driven by a replacement cycle.
"2012 will be another great year for servers," he concludes.
Images courtesy: Thinkstock, Digital Vision