The BYOD count is rising; if only we worked like the Mafia
Morality aside, there's much we can learn from criminal organizations. Granted, their products aren't everyone's cup of tea, but it has to be said they do run a very tight ship.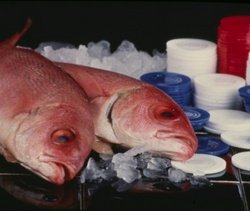 Morality aside, there's much we can learn from criminal organizations.
Granted, their products aren't everyone's cup of tea, but it has to be said they do run a very tight ship.
Donnie Brasco's in depth study of the New York Mafia revealed that they have a well ordered channel, with defined roles for each player. Everyone, from the base level Stand-Up Guy through the regional Made Man to the Capo di Tutti Capi (or boss of all bosses), knows his function and his level of responsibility and reward.
The security policy is to die for. Literally. If anyone leaks information, the Mafia's compliance officers come down on them pretty heavily. It's this discipline that makes Cosa Nostra's supply chain and sales teams so unbeatable. Starting from a small lock-up in Sicily, the Mafia is now a global organisation with a box office brand. All without the use of IT!
It's this solid organisational structure that allows Mafia bosses to direct operations efficiently, even when they are forced to stay out the office. Being under house arrest or in a state penitentiary doesn't stop them from running their business.
Perhaps IT bosses should take a leaf out of their book. I'm not suggesting the Capo Di Tutti IT should enforce a code of Omerta on company information; HR would probably kick up a fuss about that. But they could issue more commands from remote locations and get more work done.
Many IT managers and some CIOs spend all their time in the office responding to emergencies. Maybe if they took themselves out the office they could get more done. The bring your own device to work trend (BYOD is something Tony Soprano would never have allowed) is making their job harder. With the BYOD count rising, perhaps its time that IT managers started imposing some remote control.
Ironically, the BYOD trend could work in the IT manager's favour. There are some splendid tools for remote management and mobile admin that let the IT boss run their IT infrastructure from all kinds of devices. You can issue commands from iPhones, iPads, Android smartphones and tablets; you could be on the train, controlling things from your Kindle Fire; you could be at home with the kids, running the outfit from your kids' PlayBook (OS2); or you could use your Blackberry while having a beer in the Bada Bing Club. All you need is RealVNC on your iPad, iPhone or Android device and you can control virtually any computer from anywhere.
The 1&1 Dynamic Cloud Server allows the IT manager to control configurations, right down to the CPU or RAM, from his prison cell.
Meanwhile they can still socialise and buy stuff via Spiceworks - the B2B social media network - which is available in tablet and mobile form.
Using Egnyte they could run the business from even the worst-connected prison. Egnyte combines cloud and local storage so cons can access files through their iPhone even when the slammer has no connection. Vineet Jain runs the Egnyte show. Most other cloud storage is useless in prison because it lacks the ability to track who's done what to what file. Not Egnyte, apparently.
Even resellers can work from behind bars. You can keep clients happy, according to Stuart Held, channel manager at CDC Respond, by using a cloud-based service while you're detained.
"A successful business is a business where The Boss knows everything; where he knows the root cause of issues and concerns and where he can use this analysis of client opinion to put issues and concerns right immediately. The Boss only needs internet access. The rest is managed remotely by CDC Respond as a Service," he says.
If you are facing some time away, CDC Respond is offering a 15 month contract for the price of 12 months for customers looking to go live with CDC Respond as a Service before 1 October 2012.
Image courtesy: Jupiterimages