Printer market loses value
At almost 5 million units, the overall size of the consumer printing market in 2007 remained flat on 2006 in terms of volume sales.
At almost 5 million units, the overall size of the consumer printing market in 2007 remained flat on 2006 in terms of volume sales. However, the year was characterised by significant price erosion across all the major sectors, meaning that the market value declined by 13 per cent to about £280m.

Download this free guide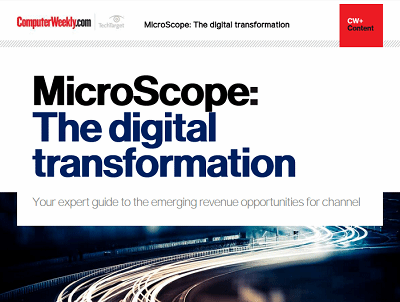 Emerging revenue opportunities for the channel with digital transformation
Digital transformation is a phrase that means many things to many people but for it to have any real relevance to the channel then it needs to mean a chance to make money. This guide will share some of the recent developments in the channel and the latest thoughts about the issue.
By submitting your personal information, you agree that TechTarget and its partners may contact you regarding relevant content, products and special offers.
You also agree that your personal information may be transferred and processed in the United States, and that you have read and agree to the Terms of Use and the Privacy Policy.
The shift from single to multifunctional printers (MFPs) was a big driver in 2007 and continues apace in 2008 with 58 per cent of all sales now being multifunctional. Some 18 months ago this figure was only 42 per cent.
Sales growth of both photo* and non-photo MFPs exceeded 25 per cent in 2007. This was achieved by very competitive pricing, which consequently reduced the market value and resulted in a combined value growth rate of only 4 per cent.
A stronger multifunctional focus, from both manufacturers and sellers, has substantially lessened the price gap between the two formats. All the major manufacturers have shifted their pricing strategy downwards. At first some were resistant to offering very low-priced deals, but they are now beginning to do so. A slowdown in this price erosion is inevitable for 2008.
While single-function printers have not seen the aggressively low levels of pricing as MFPs, a quarter of December 2007 sales were at a unit price of under £35.
Some value is likely to be recovered with the increased presence and promotion of wireless-enabled machines. Though aggressively priced, these will increase the overall value in the market, as will the increase in single-function A3 machines, which are expected to become more visible in the consumer sector.
Similarly, laser printers will play an important role in the consumer channels this year, with more competitively priced machines.
Neil Frackiewicz, senior account manager for printing hardware at market analyst firm GfK, says: "Though there will be some value props, I expect a similar level of value decline in the consumer printing market to that seen in 2007, with overall sales declining as the key inkjet multifunctional [market] continues to mature".
Looking at the trade channels, while all the consumer channels are seeing growth in absolute sales, it is the mass merchandisers that are comfortably the strongest.
Their share is increasing due to a combination of factors. First, the increased power of the key supermarket chains, capitalising on their huge footfall, aggressive pricing and the consumer preference towards convenience shopping. Second, some of the major variety stores are offering competitive promotions on key models, which is a big draw.
Frackiewicz adds, "Not only is there a strong presence from those familiar mass merchandiser stockists, but an additional driver for this channel is the non-traditional stockists, such as department stores and DIY superstores, which are now stocking printing hardware."
While not at the same level in other channel sectors, the overall share of online sales — currently 13 per cent volume share and 16 per cent value — is increasing, as is the significance of the e-tailing pure players in printer sales. It is important to note that the average online price of a printer is higher than in-store. This is due not only to the higher priced brands having a strong presence online, but also the significant cost-saving normally found online for these more expensive items.
Frackiewicz concludes, "I believe that the majority of consumers looking for a price sensitive solution do not have the confidence to make an informed purchase decision without visiting one of the major chain stores for guidance.
"As a result, online sales will be largely dictated by more specific printing needs in the hardware and consequently a higher premium will be paid here."
*Photo = enabled with six or more colours available and/or memory card slots available and/or Pictbridge available
For more information contact Steve Reid on 0870 603 8147 or email steve.reid@gfk.co.uk