Recession's impact on IT
In 2009, we have seen the effects of global and local pressure on the retail and business sectors in the UK IT environment.

Download this free guide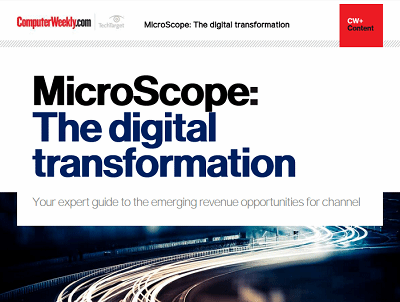 Emerging revenue opportunities for the channel with digital transformation
Digital transformation is a phrase that means many things to many people but for it to have any real relevance to the channel then it needs to mean a chance to make money. This guide will share some of the recent developments in the channel and the latest thoughts about the issue.



In 2009, we have seen the effects of global and local pressure on the retail and business sectors in the UK IT environment.

With lower levels of growth or further declines reported in some product areas, including notebooks, monitors, wireless routers and PC peripherals, the impact of recession is clear. With a 7.9% unemployment rate in the UK and consumers evaluating purchases based on relative need, the retail and business environments linked to IT are changing.

In 2008, the IT market experienced good growth of 4.1% on the calendar year 2007. This was driven by the strength of sales in mobile computing, which grew by 15.9% over the same time period. In contrast, there was a 10% decline between January and September this year, which is now being driven by the declining sales of the standard notebook (15in or larger).

If this sets the scene for market demand, what is the impact on the landscape?

Retail and business

Retail and business sectors have both been affected. Specialist retailers have been unable to compete with the sheer strength of the mass merchandisers to cut prices and take smaller margins. Only key specialists with a clear focus on customer service have been able to survive the onslaught.

For the business channel, greater pressures such as weakening exchange rates and ability to borrow have hampered sales. This combined with widespread budget cuts means many companies are extending existing product life rather than purchasing new hardware or software solutions.

This can be seen in the lower share of IT mail order and reseller channels. Last year, they jointly accounted for 22.4% of volume sales from January to September; they now stand at 16.4% for the same period in 2009.

As we move into 2010, there will undoubtedly be more changes. On the retail side, the introduction of a large international player could create more troubles for smaller specialists and independents. Negotiations between vendors and retailers for space instore and the management of stock will become ever more pressing. The business environment will also have questions to answer as it seeks innovative ways to keep demand up and rejuvenate sales.

Changes in the IT landscape are not yet complete and 2010 is likely to be just as challenging as 2009.