Essential guide to desktop virtualisation
VDI has become an increasingly popular option for IT leaders
Introduction
Desktop virtualisation technology was around for many years before it began gaining significant adoption. Common challenges formerly cited included complexity, storage costs and the impact on network bandwidth. But today's virtual desktop infrastructure (VDI) products have addressed those issues, and VDI has become an increasingly popular option for IT leaders who want to deliver mobility, security and ease of management for their users across multiple devices. In this guide, we look at the latest trends in desktop virtualisation.

1

Best practice advice

-
Virtual desktop strategy
Is VDI right for you? Read experts' advice on choosing the right strategy for your desktop virtualisation projects
2

VDI in action

-
VDI case studies
How are organisations using desktop virtualisation and what benefits are being achieved? We talk to VDI users to find out

Download this free guide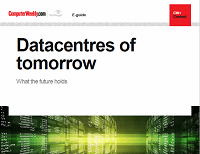 Datacentres of tomorrow: What the future holds
New technologies are widely-tipping to become a mainstay of datacentres in the future. Learn about new and emerging technologies that look set to shake-up the way datacentres are managed, monitored, powered and cooled as well.
3

Technology choices

-
Hardware and software considerations
Decisions around storage, software and desktop hardware can have an important bearing on the success of your desktop virtualisation project
4

VDI technology issues

-
Tackling common desktop virtualisation problems
VDI projects often raise questions around performance, systems management, and the role of the PC - but answers are at hand