Why it is necessary to write about women in IT (for the time being)
This is a guest blog from Naomi Chow, public relations at FDM.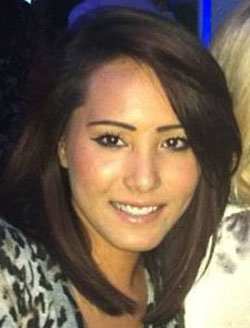 In recent times, I have noticed a sudden influx of articles, blog posts and tweets about getting more women into IT. Allow me to mention that this isn't a bad thing; I think showcasing the lack of women in the sector is of great importance, but as Computer Weekly's Editor-in-chief, Bryan Glick, mentions in his latest blog, he doesn't want to write about this topic anymore. His point is this: he is hoping the IT workforce becomes more diverse and gender equal in the coming years, and as such we will no longer need to highlight the bleak statistics that surround the sector.
Only 14% of the UK IT industry is populated by women despite them playing such vital roles in today's technological development and to the future of the sector. It is therefore imperative that others in industry celebrate them, which is exactly what Computer Weekly did last week at their inaugural Top 25 Most Influential Women in UK IT Awards.
I had the pleasure of attending the event and I was blown away by just how many inspiring women there are in the male dominated industry, and even more so when I considered what they have done and are continuing to do in the UK's technological landscape. The day saw 25 women commended, celebrated and applauded for their influence in IT throughout various sectors including government, education, media and banking amongst many others.
FDM's COO, Sheila Flavell had the pleasure of sitting on the judging panel with other respected women in the field including Maggie Berry (Women in Technology) and India Gary-Martin (Global COO and Managing Director for technology at JP Morgan). Of those women shortlisted, Flavell said, "It was so difficult choosing the top 25 most influential women in IT as there was such a plethora of choice – although what a problem to have!"
The fact is, networking is absolutely key to creating a supportive network within any industry, whether male dominated or not. With women holding such an acute minority in this sector, it is great to see Computer Weekly and other companies for example, everywoman, taking such active roles in supporting and promoting women in IT. Moreover, it became clear during the presentations that role models and mentoring are essential in order help with professional growth, and this is why I believe wholeheartedly in FDM's Women in IT campaign and Female Champions initiative.
These initiatives may not be an instant resolution to the lack of females considering IT as a career path or even young women considering what to study at GCSE, A-level and university, but it is certainly one step forward in contributing a positive change to the 14% statistic. We have seen a rise in female applicants and consultants, and we are retaining the women we have because we lead by example with over 50% of the management team being female, and we are passionate about supporting our female workforce.
These are just some of the reasons why it is still necessary to write about women in IT – so if you do, keep doing it and if you don't – start!