When the cards are down - keep calm and carry on
This is a guest blog from Erica Driver, strategist at QlikTech, who looks at how women can apply the rules of the poker table in the business environment to remain grounded and get ahead.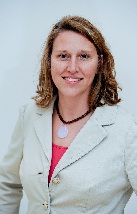 At times, working environments can seem like battle fields or amphitheatres in their ability to bring out both the best and the worst in people. I believe a healthy amount of competition amongst employees can definitely be a positive thing, but once in a while people let it get the better of them. With so much hanging on our ability to be collaborative and flexible in business these days, how can women ensure they remain professional and collected in high-pressured or stressful situations? A world-class blackjack player may provide some food for thought.
Recently, I had the pleasure of listening to a speaker well-versed on the subject of keeping calm and carrying on. Jeff Ma was one of six MIT students who became experts in card counting and subsequently made millions in Vegas casinos. Think it sounds like the script of a Hollywood movie? You'd be correct, as his experiences were adapted for the big screen in the film 21 which stars Kevin Spacey. Jeff went onto write a book called The House Advantage: Playing the Odds to Win Big in Business in which he takes concepts from blackjack into the world of business. There are some valuable lessons women can take from this.
Emotions play second fiddle. Every decision Jeff made at the blackjack table was based on mathematics and he makes the point that it should be the same for business. Try not to let your emotions sway the decisions you make. I asked Jeff whether anyone can truly detach themselves from their emotions in business and was glad when he replied, "No, of course not." Because in my view the bigger the business decision, the more important it is to work with, rather than ignore, emotions. Why? Because making the decision is just the beginning. Executing on a decision is when the real work begins. Successful execution requires participation and buy-in from multiple people, and buy-in comes from not just hard data but the relationships and communication among participants – all of which have emotional underpinnings.
Indecision is still a decision. Jeff talked about omission bias – the tendency to think that harmful actions are worse than harm that comes from inaction. But he said in blackjack four times the number of mistakes are made due to inactivity vs. mistakes due to taking action. Jeff gave an example from his own life in which his mother had a stroke and the medical professionals laid out the odds, based on statistics, of recovery with surgery vs. without. She had a 22% chance of living beyond 60 days if they did not operate. So Jeff's family took action and his mother had the surgery with a positive outcome.
When you know you're right, stick to your guns – At some time in our lives, we've all had to make a difficult decision. Jeff discussed one time in an important game when he took a risky decision to split tens. Generally, splitting tens in a blackjack game is not a good idea, but in this particular instance, he thought it through and knew it was the right thing to do. He announced his move and got stares and groans all around. He acknowledged that it was hard to do something that would buck the trend. In an age of Big Data and with access to new insights, you will come up with recommendations people won't have considered before. You may come up with recommendations they don't want to hear. But if you have the evidence to back it up, have faith in your own abilities.
The right decision doesn't always have the desired outcome – This is quite profound as I usually think of the "rightness" of a decision being determined by how the situation turned out. But Jeff says this isn't always the case and sometimes, even when you make a decision that's based on lots of knowledge that should turn out well, the outcome isn't what you wanted. This is where the unpredictability of being human, the importance of timing, and the complexity of economics and business come into play. Because something doesn't turn out the way you hoped doesn't necessarily mean you made the wrong decision.