Top 10 women in Silicon Valley wield different sort of power to men?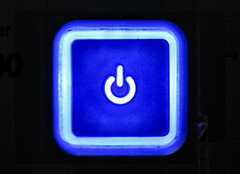 For the first time, Mercury News has compiled a list of the 10 most powerful women in Silicon Valley's tech industry.
"By focusing on what's missing, it's easy to overlook what is here: a network of powerful women shaping the most important companies in Silicon Valley," said Mercury News's Chris O'Brien.
Interestingly, Padmasree Warrior, CTO at Cisco Systems, said women think of power and influence differently to men.
As creator of the list, O'Brien, points out, only one woman listed is a CEO but all are considered to wield power.
Three factors were considered when compiling the list: size of the company; number of people under management; and scope of influence beyond company.
The top 10 women in Silicon Valley are:
1. Safra Catz, 49, president, Oracle
2. Sheryl Sandberg, 41, chief operating officer, Facebook
3. Carol Bartz, 62, CEO, Yahoo
4. Ann Livermore, 52, executive vice president, Hewlett-Packard
5. Marissa Mayer, 35, vice president of geographic and local services, Google
6. Padmasree Warrior, 50, chief technology officer, Cisco Systems
7. Katie Cotton, 45, vice president, worldwide communications, Apple
8. Susan Desmond-Hellmann, 53, chancellor, UC San Francisco
9. Theresia Gouw Ranzetta, 42, managing partner, Accel Partners
10. Rep. Anna Eshoo, 68, D-Palo Alto
Do women wield a different sort of power to men within organisations?
Read the full profiles at Mercury News.
Image used via Flickr courtesy of LivingOS under Creative Commons Licensing.