OUTfront: Championing workplace equality at Capgemini
This is a guest blog by Jane Steed, project analyst at Capgemini, and chair of OUTfront, the Capgemini UK LGBT Network.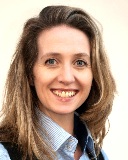 Something funny, though perhaps not unusual, happened to me in the office earlier this month. I was talking to my colleague, with whom I had been working for perhaps six months, about moving home, and made reference to my wife.
"Husband!" he corrected me. "Wife!" I replied, "Husband!" he repeated, "No, wife!" I confirmed, "You said 'your wife'!" he reiterated, as if he were speaking to a woman who was blatantly losing her marbles. "I know, I have a wife," I said.
Silence.
And gradually a slightly embarrassed realisation spread across his face. And nothing more was said.
My name is Jane Steed. I am a 41 year old mother of two and I have been in a civil partnership for just over three years. This is an almost everyday occurrence for me, and for many gay people working in the UK today. It's not abuse, it's not something that's worth complaining about, and indeed it's something I'd not even thought worth mentioning. But I was talking to some colleagues about the purpose of our lesbian, gay, bisexual, transgender (LGBT) network, OUTfront, that I helped found four years ago in the UK. My initial intention was purely 'normalisation'. We live and work in such a British polite environment, for which I am extremely grateful. In my 18 years working in the IT industry, I have never encountered any direct bigotry or homophobia, which is really pleasing, but we do still have this very British embarrassment.
Part of my 'normalisation' aim is to demonstrate that we are all different but connected through commonalities. I tick various 'diversity' boxes – particularly in IT, being a women, being gay – but this is not what makes me who I am. And it is not what I have in common with the majority of my colleagues. Indeed there are far more commonalities than differences; the sector in which we work, the work itself which motivates us, working on projects, designing IT solutions etc.
So why have an LGBT network at all?
Maybe it will always exist because it is nice to meet people with something in common, people who are like you. When I meet people in LGBT groups outside of work, I often have very little in common with them, only that one little thing. Whereas a network at Capgemini brings together people who already have a lot they share in common, and also have the LGBT element, but that's almost the least important part.
It is simply being able to talk about our husbands, wives and partners, and dating, without that embarrassing silence. By being people who choose to work in a multi-national, multi-cultural company who specialise in IT consulting, we choose to work mostly in offices, often from home, often on teleconferences or video conferences, often problem solving analysis, often poring over numbers – but that's nothing that most of my friends outside of work do. They are teachers and nurses and farmers and receptionists and beauticians, all sorts of people… with whom I don't necessarily have a lot in common in terms of all day every day? We spend so much of our life at work, it's really important to be ourselves and feel comfortable when we're there.
It is important that something like OUTfront exists, but our long-term aim is for it not to be needed at all. And if I achieve my aim, we can avoid those oh so British silences, and all celebrate a colleague's forthcoming 'gay marriage' comfortably.