This is a guest blog from Liz Reynolds, HR Director at Trustmarque Solutions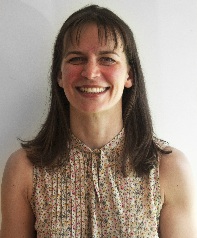 In June, Facebook announced it was making COO Sheryl Sandberg an official board member – its first female addition to the team. The social networking juggernaut has taken considerable flack on its rise to the top for its all-male line up and over the last few weeks, I've given that a lot of thought. Why is it that companies are still so hesitant to promote women to this level in business?
I've been lucky enough to find myself at an organisation which bucks the trend with a rarely seen even split of male to female board members. The chair person is also a woman. I firmly believe that having an equal split of perspectives is not only more representative of the workplace, but in fact makes more business sense, and I'll explain why.
Study after study has shown a positive link between women in leadership and business performance. Last year, a government commissioned report found organisations with more women on their boards outperformed rivals with a 42% higher return in sales, 66% higher return on invested capital and 53% higher return on invested capital.
In contrast, companies that overlook women seriously limit their potential by ignoring the different perspectives and problem solving abilities women bring to the table. It needs to be more widely recognised that it's not just about what women add to the dynamic. It's also about what's missing when they're not included.
There has been some progress in recent years: The proportion of female directors at FTSE 100 companies rose in 2010 from 12.5% to 15%. When compared to Sweden, however, the UK seriously lags behind. In Sweden women hold a quarter of boardroom posts and in Norway, where quotas were introduced in 2008, they hold 40%.
Companies must take into account what a lack of female representation at the top means for how in touch they are with their workforce. Greater representation can mean better outcomes for a company and, as the IQ of women has now surpassed that of men, businesses would be mistaken to not tap into the talents of its female employees.
Professional women have fought for a place at the corporate board table for many years now. It must be understood by now that women need representation for the right reasons and not because it looks like the correct thing to do. It simply makes the most sense in 21st century businesses. Failure to unlock such potential will not only fail individuals, but our economy as a whole.