Changing perceptions for female developers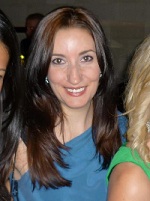 This is a guest blog by Michelle Brideau, web developer and graduate from Makers Academy
It's fair to say that I didn't take the conventional route to becoming a web developer, but the statistics would show that considering I'm female it's surprising I found any route at all. Now that I have become part of the industry, I find it shocking that female developers represent such a small minority.
When I was growing up, it was difficult to see how computer programming was relative to my life, let alone how I would fit in with the stereotypical programmer – an antisocial geek who prefers the company of computers over that of other people – who seemed to dominate the profession.
Today, we all walk around with small computers in our pockets that we all rely on – no matter what gender we are. That's why I don't understand how there is still a severe shortage of female interest in how all the popular apps used on these devices actually work, and think this can only be down to the image of the IT industry in general.
Personally, I started my career as a travel counsellor mainly because I grew up wanting to travel the world and believed it would also offer flexibility when I settled down to have a family. But as time went on, I didn't feel like the work was challenging me enough and having a family became less of a priority.
I've always had some form of interest in technology and took several high school classes that touched on the subject. By the time the development of the internet had started to gather pace when I was in my mid-twenties, I had become fascinated by its capabilities but had no idea how to get involved with the exciting new technology. I have known for some time that computer programming is a profession that would satisfy this interest and my enjoyment of finding creative ways to overcome problems, but I didn't consider it sooner because I assumed you had to be a maths genius to do it.
That's when I came across Makers Academy, an organisation in the heart of tech city that runs a 12 week intensive training course that teaches fundamental web development skills. I thought that if it was possible to build my skills up enough to apply for entry-level developer positions in this relatively short space of time, then surely it couldn't be as hard as I thought! I decided to take the plunge and it was one of the best decisions I ever made.
Not long after graduating from the course, I was offered (and took) a paid Junior Ruby Developer intern role and I'm already enjoying the challenges I face daily and the inventiveness involved in creating something new that solves common problems. Bearing in mind the opportunities open to developers with these skills (with expeience I'm likely to earn twice the salary I got previously), it's astonishing that women still don't seem convinced that it's a good idea, and that archaic perceptions still remain.
About Michelle Brideau
Michelle is originally from Canada, but has lived in the UK for several years. She recently graduated from Makers Academy – an intensive training course teaching web development skills to novices. Shortly after finishing the course, Michelle accepted a job as a Intern Junior Ruby Developer for Enternships – a company specialising in promoting internships and entry-level positions at startup businesses. She has a varied employment background working in the travel and broadcast industries before becoming a web developer.