Are IT boardrooms making way for super-heroines?
This is a guest blog by Marie Hattar, chief marketing officer of IT security company Check Point who looks at the opportunities in the IT security sector to address gender balance at board level.
Female superheroes are just as effective at saving lives and fighting evil as their male counterparts. No one has ever questioned the abilities of the likes of Wonder Woman and everyone knows that she can be relied on to save the day. However, when someone says 'superhero', people are likely to think of Batman or Superman before they think of Wonder Woman. Perhaps it's because men have for centuries been regarded as the protector and provider, while women have traditionally fulfilled more nurturing roles.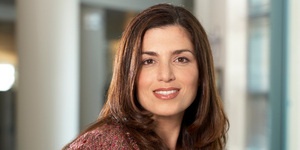 I like to think of a career in IT security as one of fighting the good fight. Our job is to rid the Internet streets of cyber criminals and safeguard people. We're real-life superheroes that save our customers from evildoers.
After more than 20 years in the IT industry, I have learnt that it's less about who can do a better job and more about how different traits in men and women complement each other to drive business success. Women tend to lead differently than men and look at strategy in a new light. We are more modest and focus on achieving goals while building a community, which makes us better team builders, while men are generally more competitive and tend to be better at building personal networks. As long as suppression is avoided, these traits complement each other and have a positive effect on business growth and operational excellence.
When these different management styles come together, I believe that business magic happens. The workforce and customer base is becoming more diverse. Gender diversity ensures that multiple perspectives are continuously considered, creating a good balance. As my colleague, channel manager Tarryn Maitland, said to me: "Women have always been strong leaders, they were just silent leaders behind successful men. As time passed, women found their voices and built courage to compete for positions normally reserved for men."
The results of this movement are becoming clear. A study by Catalyst, a non-profit that tracks women's progress in the workplace, found that companies with more women board directors experience higher financial performance. However, in the UK, just 18% of computer science degrees go to women, meaning they have to compete against five males to get a position.
I'm not saying that women should be recruited to boards just for the sake of it; it's more about attracting excellent people to the board than about gender parity. The path to the boardroom should be paved equally, where businesses encourage team work, dialogue and an open culture. Organisations need to make room for women leadership and leverage that talent when it's available.
It all comes down to paying attention. Companies that care have more engaged employees. More engaged employees are more productive, which leads to better corporate performance. To access any pipeline of talent, you need to figure out how to relate to that demographic. Too much reliance on anything is dangerous for a company's long-term viability. It is the responsibility of the board to take a step back from day-to-day operations and point out to management where imbalances exist. Gender diversity is one of those potential imbalances.
The responsibility doesn't only lie with employers though. Education and changing attitudes is vital to getting more women into the technology sector. Kids get excited when they can touch and experience things and when they can relate something they're learning to real life. Too often, girls are mere users of technology. We need to change that and turn them into builders. Many girls have the attitude that IT is for nerdy boys and aren't aware of the huge range of career opportunities available in the industry. Send them on a basic programming class or let them build a simple robotic car… It just might be the catalyst they need to get hooked.
Women will come up against difficulties when they're rising up the ranks or when they're trying to get noticed based on their talent and capabilities rather than their networking skills. But what is most important, is for them to take up the challenge and focus on the opportunities to make a real impact on the world. If you're into making things happen, then this is the place for you and no gender stereotype will stand in your way.