A problem shared: Embracing collaborative working in the modern-day workplace
This is a guest post from Felicity Wohltman, VP of Solutions at Mindjet, who discusses why are we so reluctant to share? Felicity explores why women should be leading the charge when it comes to embracing more collaborative ways of working.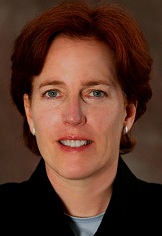 That phrase 'a problem shared is a problem halved' couldn't ring truer. Male or female, young or old we've all experienced one of those manic days at the office when the sheer amount of emails, calls and meetings feels overwhelming. Some choose to pound out their frustrations on the treadmill. Others indulge in a bottle of wine. But I'd be willing to bet a majority of us talk it through with a sympathetic ear at home. So why is it that so often we choose to look outside the workplace for a solution?
Science shows that women are more effective communicators than men. Research conducted last year by Jack Zenger and Joseph Folkman revealed women out-scored men in all but one of the 16 leadership competencies examined. Results showed we outpace men most highly in 'taking initiative and 'driving for results' and at every level, we're perceived as 'better overall leaders' than our male counterparts. So does this make us better collaborators in the workforce? Maybe, but a recent Mindjet survey suggests that our increasing communications might be doing more harm than good. Research of over 1,000 female office workers in the UK by Mindjet last year found that in a typical working day, participants spent on average 23% of their time looking for information they'd seen or received but wasn't immediately accessible to them. Alongside this, just over 18% claimed they'd got so much information to deal with, they never got round to reading through everything they were supposed to. I'd bet this struggle to navigate, organise and digest the flow of information is echoed in offices thorough out the globe. If you're sitting here thinking that's me – rest assured you're not alone. So what can we all learn in 2012 to ensure we don't feel like we're drowning in the deluge?
With a job in the IT industry, in a company that has grown to a market leading position in visualisation software, I'm a great believer in the growing need for more collaborative working in businesses today. With an increased focus on networking and the social capabilities of IT, identifying information that's relevant to us and digesting it should be simpler than ever right? The answer is yes – but only with the help of tools to locate that which is relevant to us and our willingness to share the discovery process with one another.
Embracing sharing and collaborating more openly at work is an empowering prospect. If Zenger and Folkman's research proves anything, it's that women are naturally possessed with the skills to lead. Very few issues in business are solved by one person alone. Let's make 2012 the year we use our innate ability to communicate effectively to share more and truly work together.