The Value of Benchmarking when Choosing an IT Solution Provider
In this guest blog post Vaughan Shayler explains how a benchmarking initiative by
CompTIA, a non-profit making trade association which advances the interests of IT professionals and IT companies, can help IT departments gain confidence in choosing the right IT supplier.
We live in a referral-based world. Whether you're researching a new smartphone or tablet,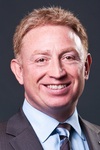 seeking a new day-care provider for your children or looking for a house cleaning service – you want to be sure you're making the right decision. If we hire someone, we look at their qualifications; if we buy a computer, we look for trusted brands and read reviews.
CompTIA is aiming to allow the world of ICT to do the same, by providing an internationally recognised benchmark which shows solution providers meet an industry approved level of service and professionalism. We have worked closely with IT companies and solution providers to agree various best practice standards, and developed methods to validate these.
The result is two levels of business Trustmark. CompTIA's IT Business Trustmark validates an ICT business' basic demonstration of sound business practices and its ability to provide quality service. The Accredit UK Trustmark+ takes things up a level as an advanced, fully audited standard providing the logical next step for ICT businesses seeking to position themselves for growth.
CompTIA business standards are available for a wide range of ICT businesses including those providing communications infrastructure; software product design and development; ICT consultancy; solutions and support; and e-media and e-commerce. They are designed to help the companies themselves prove their abilities and help those outsourcing IT services to identify people to work with.
Companies that hold the CompTIA IT Business Trustmark have successfully navigated a process that digs into their internal operating procedures, reviewing their service agreements, systems and tools for delivering their services. These companies have demonstrated sound business practices and an ability to provide quality service.
Mark Lambert, technical director at Bear IT – a company that has held the IT Business Trustmark for nearly a year now – said the Trustmark has boosted the company's reputation. "This whole process has enhanced our current certifications and shows our customers that we are a committed IT company," he said.
Companies that hold the Accredit UK Trustmark+ have gone through a fully audited process that includes examination of organisational management, company direction, business generation, service delivery, operations and customer relations. These companies have passed the audit by showing their ability to develop and deliver best-in-class ICT solutions and services to their customers and prospects.
Tracy Pound, managing director at MaximITy, first pursued the Accredit UK Trustmark+ designation as a means of differentiation. "It sets me apart from my competition, demonstrates that I'm serious about running a professional business in a professional way, helps ensure that I have a structured and measured approach to growth and makes me accountable for what I do to an external body," she said. MaximITy has held the Accredit UK Trustmark+ for over three years.
The confidence that having an independent benchmark inspires is a two-way street. "In addition to the customer or prospect taking confidence from us having this credential, our own confidence grows in knowing that we're externally audited and can prove that we have a structured approach to client work that is to the benefit of the client," Pound said.
More than 150 ICT companies have attained either the IT Business Trustmark or the Accredit UK Trustmark+. A complete list of credential holders is available on the CompTIA Trustmark Directory.
Vaughan Shayler is director, channel strategy at CompTIA.