Open source helicopters trivialize Europe's ODF troubles

While technocrats in Westminster and Brussels cringe over the question of open document formats, the US military is planning a generation of open source helicopters.
This is not just a generation of helicopters. It is the next generation of US military helicopter. It'll be built on open standards, and will actively court open source systems suppliers.
The US Army issued a request for information on the proposal last week, formally kick-starting a procurement that will make the pedestrian kerfuffle over document formats in civvy street seem, well, pedestrian.
It has already shone an unforgiving light on the question of royalties – one that has undermined every civil administration that has attempted to implement an open standards policy in Europe.
Weapons manufacturers and US forces made an unequivocal declaration for royalty-free standards in January through the FACE (Future Airborne Capabilities Environment) Consortium they formed in response to US Defence Secretary Leon Panetta's call for a "common aircraft architecture and subsystems".
"The FACE Standard is an open, nonproprietary technical specification that is publicly available without restrictive contracts, licensing terms, or royalties," the Consortium announced from its base at The Open Group, the industry association responsible for the POSIX open Unix specification.
"In business terms, the open standards specified for FACE mean that programmers are freely able to use them without monetary remuneration or other obligation to the standards owner," it said.
(Then we heard a hum)
While business software producers have opposed governments that have tried to implement identical open standards policies with the claim it will handicap innovation and dampen competition, the US military is embracing open standards for precisely the opposite reasons.
It is doing it in other words precisely for those reasons European administrations have tried to implement identical policies and failed: to prevent an unhealthy concentration of market power in the hands of a small number of private interests. It wants, it says, to prevent "lock-in" being achieved by a few powerful suppliers.
But business software producers have mesmerised administrations with the idea that proprietary claims over open standards preserve their moral right to the vigorous pursuit of individual excellence: being denied that right would force their engineers to compromise with second-rate interlopers who would stull their wits and steal their ideas; and condemn them to spend the rest of their days staring out from the windows of tedious conference rooms over Geneva, of all places, while the rest of the world hurtled on its way without them.
In few places do such concerns press more keenly than in the schemes of a weapons manufacturer; certainly not the headquarters of a producer of word processors, where the consequences of failure are measured in numbers of seats not bodies.
Yet civil suppliers will not be shaken from the proprietary confidence they draw from the righteous giving properties of hardware.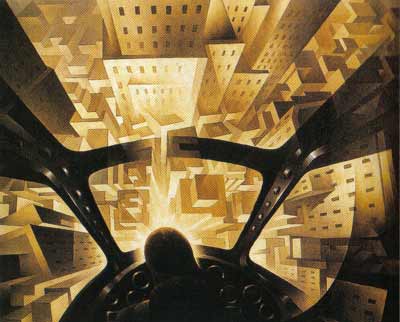 The software establishment's recent lobbying of the British government cited the usual hardware-dependent standards as justification for proprietary claims on all standards. It cited mp3, the audio compression software standard encumbered with patents held by the electronics industry, and gsm and umts, mobile telecoms standards.
It went hmmmm
Here, said the proprietary lobby, are examples of how successful a proprietary standard can be. Open standards are lame in comparison, they said: open standards are for quiche eaters.
The US military intervention has broken this illusion insisting that Future Aircraft systems must be implemented independent of hardware.
Kill-or-be-killed stakes intensify the relationship between hardware and software in military systems. The military has consequently been held to ransom by its hardware manufacturers, whose warfighting electronics have granted them a proprietary hold over the software domain. It tends not to upgrade aircraft until they are replaced by sole-source contractors with everything to gain by having their proprietary domain extend to the specification of every component and interface.
Denouncing the "immaturity" of the business model, FACE harks to a day when IBM broke the hardware dependence of civil software with the IBM PC specification.
The military has already made some progress in, for example, common cockpit displays that can be shared between F-22 fighter planes and Chinook and Blackhawk helicopters. The idea is that a green box can be ripped out of one killing machine and put in another. Or the old one might be upgraded with a model from a different supplier without the underlying electronics manufacturer claiming special mooring rights. Likewise a better control system can be slipped on like a new coat. That's the idea.
(Maybe it's helicopters)
But it also proposes making a long jump past the present state of evolutionary cramp the civil IT industry has got itself in over standards, where people are forced to use software designed ultimately in the interests not of the hardware platform but of whoever owns the rights to the software platform.
Software systems have become the most important aspect of military aviation, said the FACE consortium in January. Electronics acquisitions were increasingly being "implemented via software". It imagined a "mature" software environment in which implementations were modular and comprised of components already battle-hardened in other implementations. It would cut unit costs by 20 per cent, reckoned the Government Accountability Office. As part of an open aircraft architecture it would cut costs by 50 per cent, reckoned FACE.
The FACE Consortium spelled it out for the bozos and dissemblers: it doesn't mean green box and code producers can't plug in patented systems – it doesn't matter if what's swapped in is open source – as long as it doesn't try to claim a toll on the interfaces everyone else has to use.
(Or foreigners eating quiche)
The international race for informational dominance makes this something more than an IBM PC specification for aeroplanes. It is appropriately housed at The Open Group, where the POSIX standard that concluded the Unix wars provides an object lesson for the military. That is, it may act to avoid being engulfed by the fog of an internecine standards war between its defence contractors while some foreign peril rolls out a swarm of death-dealing hardware with the collective intelligence of the Borg.
Meanwhile in Brussels, European digital commissioner Neelie Kroes has ducked a call for an official open document standards mandate. That's all – just documents.
But no: her administration is still locked in to buying a Microsoft applications infrastructure for 36,000 users – without a public call for competition because there is no officially recognised competition – and will still be locked in next year when the arrangement has its 20th anniversary.
Proprietary systems suppliers have been trying to convince administrators their unnatural privileges must be preserved if the European software industry is to be protected from foreign competition. It seems the opposite may be true.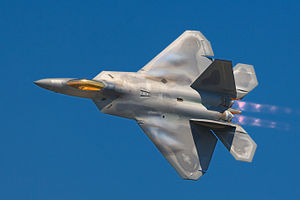 Next year is also the 50th anniversary of the day Niklaus Wirth, grandfather of modular software, graduated with a Ph.D from Berkeley University.
It has taken the world a long time to come round to his way of thinking. But the quiche eaters may not have their day if civil administrators don't do something about their pitifully unambitious policies.