Odds stacked on Cornwall outsource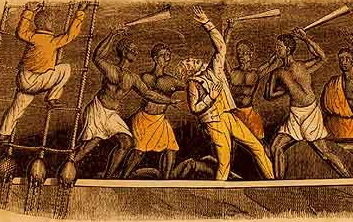 The cards were stacked against Cornwall Council when councillors met on Monday to discuss their chief executive's proposal to sell key services to BT.
But Cornwall's head of ICT and three other directors presented back-of-the-envelope estimates that showed how they could still cut costs if they kept council services in public hands.
Council IT, call-centre and procurement departments could cut costs by £600,000 in a year – half the savings BT had promised it would give the council at the start of its contract, they said.
Councillor Andrew Wallis, who raised the public petition that halted the outsource last month, said the heads of department had shown how it could be viable for the council to go on running its own services – or at least that it should be given more time to show that if it went on running its own services, it might do it as cheaply as BT had promised to do.
It showed how the tables have been turned on Cornwall Council. Just two months ago BT and CSC were bidding in competition to acquire £800m of the council, and for a contract to rent it back to Cornwall at a fixed fee for 10 years.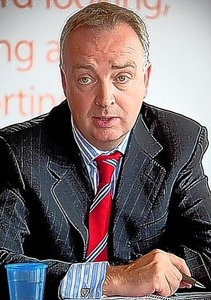 Now the council is being asked to justify itself. And BT's bid is the criterion.
Cost criterion
Councillors must decide how they measure up in a vote on 11 December, just seven weeks after they ordered chief executive Kevin Lavery to consider alternatives to BT's proposal.
Never mind that BT's proposal included numbers that didn't add up – and was the only bid on the table after CSC pulled out. Never mind either the poor example of similar outsources like Somerset's.
The criterion is cost. And BT reckons it can cut the cost of Cornwall's council services by 20 per cent in a year. And then by 2.5 per cent every year for 10 years. Quality, it has promised, will improve. But its proposal offered no yardstick or target for that.
Council department heads said they could make half the cost cuts BT had forecast in the first year, without sacking staff, and after only a hurried audit.
They could cut a combined £600,000 in 2012-2013, said these lieutenants on Lavery's top team: David Picknett, Head of ICT, and the heads also of Cornwall's council call-centre and procurement departments.
The idea was that, given time, they might devise a long-term plan to win the prize promised by BT and other agents of backoffice computer automation: they would improve services even as they cut costs.
Mismatch
But the department heads may have been foolish to try and match BT's promise of cuts. It would indeed be misleading to compare the council's one-year plan to BT's long-term contract proposal.
As Royal Mail's 10-year, 2003 outsource with CSC demonstrated, outsource suppliers routinely front-load their cost-cutting at the start of a contract. This also starts them off with a massive deficit. They spend the next 10 years clawing their way to profitability.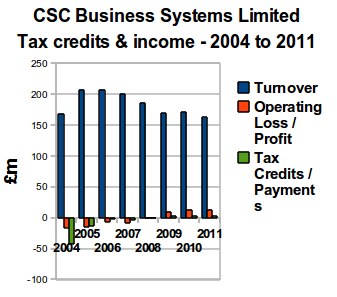 Council and contractor set their outsource contract with an annual fee that incorporates the 20 per cent cut in costs from day one. If the outsourcer doesn't make all the cuts in year one it will never make a profit in year ten.
BT's promise that it would cut costs 20 per cent in year one is really a promise to make cuts so huge that they only balance out after 10 years.
Cornwall's hurried attempt to match this with an in-house plan that saw no further than the end of the year would not only be meaningless. It would be reckless.
What resources might the council axe hurriedly that might with some thought be more meaningfully deployed to serve local needs? What fruitful collaborations might different public authorities muster if the hearts of their executives were not set on privatisation?
Stacked
Lavery spent more than two years and £2m developing (pdf) the proposal for the BT outsource. Last month he asked Paul Masters, his executive assistant, to flesh out 14 alternative ideas to satisfy his opponents in the elected chamber.
Masters will have had to churn through two proposals every week to have his report finished in time for the council vote on 11 December.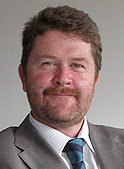 Yet his terms of reference were biased mildly against anything but privatisation from the outset. Lavery relayed them in a letter to councillors a fortnight ago, in which he set out the alternatives he thought worthy of Masters' attention.
Of 14 brief proposals, all but the privatisation options were described with downside risks.
The idea that the council could go on running its own services – the "traditional" option – would depend on the council finding "significant" investment, said Lavery.
Another option was that Cornwall might merge its departments with other public authorities (what they call shared services). But this "would not be able to trade", Lavery warned, again implying a deficit. It was not actually true. But Lavery's disfavour was clear all the same.
Mutual
Employees might on the other hand form a mutual, he said. But they would "require support from external funders": "significant" support, is how it had been primed.
But the outlook was altogether more rosy if the council sold its services to a private company. The private company "would help them improve services". The joint venture would be able to "trade". It would "collaborate" with the council. They would act in "partnership".
Privatisation was inherently hopeful, by Lavery's reckoning. Everything else was inhe rently depressing and fraught with problems.
It all gave the impression that the council executive was treating the order it had received from its elected masters to look at alternatives as something of a formality.
Still, Lavery reassured councillors, Masters would use a tried and tested method of ensuring the options were "fairly assessed" against criteria.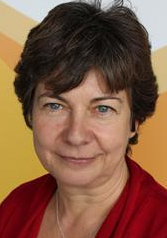 Those criteria were abandoned on Monday, reported Councillor Jude Robinson, who had with Wallis and others written the resolution that suspended Lavery's privatisation. They had not been deemed fair.
Mutiny
Meanwhile, there was "no clamour from employees or managers to take over the services".
There wouldn't be, not without someone in the executive to champion the idea of in-house reform. Someone with a contemporary vision of cross-organisational public sector collaboration: the sort of networked organisational reforms being brought about by the computing and process technologies of today. Not the kind of reforms invested in the outsource business model 20 years ago.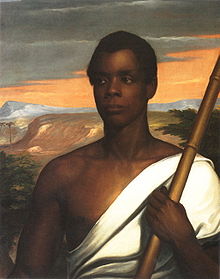 Leaderless, such a clamour would be like a mutiny on a mid-Atlantic slave ship. The captain would fulfil his promise to steer them back to dry land alright: straight into the hands of the plantation owner waiting with his wad of cash.
While Cornwall's executive is hell bent on privatisation the Council's fate is decided. The elected chamber's opposition is like an awakening rushing upon an old sailor before he takes his final breath.
The council's head is set on a sell off and its heart is set on the past. It's easy pickings for a powerful company that knows where it is going and how it wants to get there.