What to expect from MongoDB World 2015
There are tech user conferences and then there are tech vendor conferences i.e. while the former seeks to code, the latter seeks to sell.
That's unfair of course, even the most shiny and polished industry events often have hardcore 'developer tracks' with rooms full of people just 'doing'…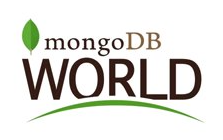 … but the point is, there's a big distance between (say) an ApacheCon, to an XYZ-BigVendorCon — and MongoDB World 2015 (#mongodbworld ) held next week in New York is likely to be 'of the more real' in nature, shall we say.
What is MongoDB?
In case you need reminding, MongoDB is an open source NoSQL cross-platform document-oriented database company favouring dynamic schemas.
MongoDB was originally developed by 10gen, but on August 27, 2013 the firm decided to change its company name to its product/brand/identity name.
MongoDB is a reference to "humongous database".
Keynote(s), plural
MongoDB CTO and co-founder Eliot Horowitz and company president and CEO Dev Ittycheria will join to kick off proceedings, but another seven keynotes are also scheduled with speakers including Ben Golub, CEO of Docker.
Horowitz has been saying for some time now that MongoDB represents "a new data model for programmers", so now is a good time to see it in action.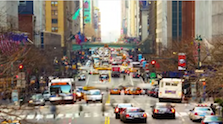 New York State of data
The firm claims that organisations are taking advantage of MongoDB for a variety of use cases and that it will showcase applications that "scale the universe" (possibly just planet Earth to start with) – from making use of data that deals with the smallest, subatomic particles to data that helps us soar into space to monitor solar weather conditions.
Over 2,000 developers, sysadmins and DBAs will attend in New York City on June 1-2 this year.
NOTE: Expanded Community Activities including Leaf Lounge and Women Who Code Lounge.
Some of the customer stories being told will include:
• Bosch – Internet of Things products
• City of Chicago – the smart city
• The Washington Post – CMS & submission platform use MongoDB in a number projects
• Facebook – technical staff member Mark Callaghan will be presenting
• Amadeus – search & reporting application for airlines
Looking at what the company is saying publicly these days, it is interesting to note the reaction to Google's Cloud bigtable announcement.
Kelly Stirman is MongoDB VP of strategy. He speculates that this announcement represents Google making a move to catch up to Amazon, react to Microsoft's announcement of Azure DocumentDB and is part of a larger trend of cloud infrastructure providers moving up the stack to provide greater value and higher margin offerings.
"In reality, this is open source NoSQL coming full circle – from a research paper to an actual service – and is a big play in the war for control of the cloud," said Stirman.
This will be the largest global MongoDB conference to date, the full session grid for MongoDB world can be found here:
Disclosure: MongoDB paid for a proportion of Adrian Bridgwater's travel costs to attend its conference.