The day application battery performance got sexy
The next generation of applications will be better served by battery-aware technologies existing at both the hardware and software level.
Two pieces of news in this arena have broken from two different sources today.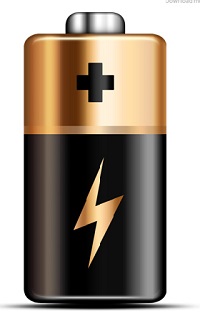 Intel this week has used its appearance at Computex Taipei to announce a new breed of Ultrabook and so-called "2-in-1" form factor devices (they mean a PC laptop when you need the full keyboard and tablet when you don't) — to be powered by the incoming 4th generation Intel Core Processor family, formerly known as Haswell.
So basically Haswell (sorry, Intel 4th generation) powered devices will sport 22nm Tri-Gate chips which are said to offer as much as 50 percent additional battery life compared to Ivy Bridge — there's double the graphics performance too for good measure.
Massive development says Intel
Intel claims to have achieved such lower power consumption rates here that this launch should be regarded as just about the most dramatic and sizeable roadmap development in the firm's history.
Intel executive VP Tom Kilroy said Intel has more than 50 different 2-in-1 designs in the pipeline across a range of price points based on the company's 22nm Silvermont microarchitecture.
Kilroy asserts that, "We made one of the most seismic changes to our roadmap ever to build these new Core processors that deliver the stunning performance of the PC and the mobility of a tablet in one device."
Kilroy also showcased progress in bringing human-like senses to 2-in-1 and other Intel-based devices through the addition of touch, voice and facial recognition and other technologies. Known as "perceptual computing" in Intel terminology, these technologies are designed to make interaction with devices natural, intuitive and immersive.
IBM and AT&T also plug in
In an unrelated by coincidentally aligned announcement today, IBM has said that it is working with AT&T to enables enterprises to conduct comprehensive testing and analysis of their apps' network and battery usage on mobile devices, and make necessary changes; creating higher-quality, better performing mobile apps.
IBM clients will be able to determine how their enterprise mobile app is performing on any wireless network — and then subsequently work improve performance through development tools.
In a break out session at the company's Innovate 2013 conference today in Orlando, IBM senior VP Robert Le Blanc explained to the Computer Weekly Developer Network that developers do not typically program with battery life in mind as their core application need, so this development will be important in terms of helping to create apps that function better in terms of their power consumption demands.
The integration of AT&T's Application Resource Optimizer (ARO) with IBM's software development solution for Collaborative Lifecycle Management (CLM) expands the development capabilities of the IBM MobileFirst strategy.
Open source tool to fix power bottlenecks
"ARO tackles a fundamental coding challenge developers face today – finding and fixing performance and power bottlenecks that detract from a great user experience," said Carlton Hill, vice president of developer services at AT&T. "ARO can help developers create apps that conserve battery life, load pages faster and consume network resources in a smarter way, all of which improve the customer experience."
NOTE: AT&T's ARO is a free, carrier-agnostic, open source diagnostic tool that enables developers to analyse the performance of their apps, whether they be business or consumer apps.
So today ARO is said to be used by more than 1,500 developers, and users are seeing better results across the board, from a 35 percent reduction in excess data usage to apps that run up to 60 percent faster. Improving app performance and creating better customer experiences, ARO saved more than 500 terabytes of data in its first year.
Undetectable inefficiencies
ARO enables developers to diagnose previously undetectable inefficiencies in app-to-network interaction. It can identify the events happening at multiple layers within an app and pinpoint inefficient resource usage — and IBM also says that ARO can then make specific recommendations on how developers can optimise their apps to improve performance, speed and battery utilisation.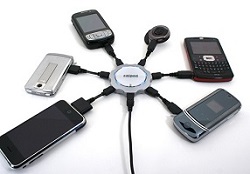 According to IBM, "A sluggish, battery-draining and high data-consuming app can cripple customer relationships and an enterprise's ability to conduct business. By testing for these pitfalls early, businesses will now be able to develop apps that are battery life and data network friendly, increasing customer use and satisfaction."
Kristof Kloeckner, general manager IBM Rational Software has underlined comments which explain that built on an open source platform and independent of any specific wireless carrier, ARO provides direct feedback to developers about how their app is behaving on any network…
… and it is this intelligence which (in theory) allows them to test and deliver apps with improved battery life, faster response times, and more efficient network handling.
Locating power and data drains
In addition to graphically presenting network, device, application and user behaviors and interactions, ARO also applies radio and power models to provide feedback about exactly where power and data drains are happening.
So now you know why IBM pours so much effort into explaining its "mobile-first" concepts and methodologies.
With this view, directly from customer usage models, business analysts will (in theory) be able to plan for new requirements, developers will (hopefully) understand which areas need improvement around network and battery usage — and finally, testers will be able to communicate defects information with the operations team.
All in all, application battery performance just got sexier for everyone.