TOWIOSE: The Only Way Is OpenStack Essex
The OpenStack open source cloud operating system project has this month blinged over to its fifth version known affectionately as the "Essex" release.
Essex is said to be the first fully-functional version of OpenStack to ship with its dashboard management portal and identity authentication system.
In the face of industry critics who criticise open source software's ability to scale at the enterprise level, the new version is aiming to allow customers to "leverage pools" of self-managed application processing, storage and networking resources to build both private and public clouds.
Individual domain expertise
Written by over 200 developers from 55 different companies, each bringing their own individual domain expertise — Essex is being lauded as "complete and mature" enough to be a solid foundation for large-scale projects on top of it.
According to a press statement, Essex delivers user-requested features for improved automation, integration across projects, as well as central management and provisioning by leveraging OpenStack's pluggable architecture.
"In less than two years, we've had five software releases from hundreds of contributors from over 50 companies, and the cloud operating system has grown from two core projects to five core projects across compute, storage and networking," said Jonathan Bryce, OpenStack Project Policy Board and co-founder Rackspace Cloud. "The formation of a Foundation is about preserving and accelerating what's working and moving the community building activities to a neutral long-term home with a broad base of support."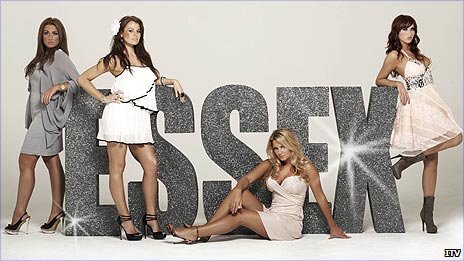 "OpenStack Essex sets the pace for open source cloud infrastructure, and we're delighted to include it in Ubuntu 12.04 LTS. The combination makes a robust platform for utility computing with tremendous momentum among early adopters and large scale deployments," said Mark Shuttleworth, Ubuntu Founder and VP, of product strategy at Canonical.
News Update: Today nineteen technology companies have announced their plans to become Platinum or Gold members of the OpenStack Foundation.
AT&T, Canonical, HP, IBM, Nebula, Rackspace, Red Hat, and SUSE have indicated their intent to join the foundation as Platinum Members, and Cisco, ClearPath Networks, Cloudscaling, Dell, DreamHost, ITRI, Mirantis, Morphlabs, NetApp, Piston Cloud Computing and Yahoo! as Gold Members based on the principles outlined in the published mission and framework.
Brian Stevens, CTO and VP of Worldwide Engineering at Red Hat is on the record saying that, "OpenStack's new foundation governance model enables the expansion of an open and broad leadership community around its technology that aligns with the open and collaborative principles that are core to Red Hat. With Red Hat's goal to provide customers with the technology and capabilities to build open hybrid clouds, our participation in OpenStack complements our portfolio and approach well. We are excited to further extend our participation in the OpenStack community as a Platinum Member of the OpenStack Foundation."