Red Hat CEO: "more innovation" now in open source than proprietary
What could a former Delta Airlines chief teach us about open source?
This is the opening line of several stories quoting Red Had CEO Jim Whitehurst who has undeniably come from a corporate airline background to the world of open source and software engineering.
But Whitehurst is no fool, himself a computer science graduate and alumni member of the London School of Economics and Harvard; so what is his take on the open model of computing architecture, applications and data today?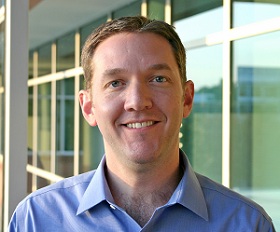 "Information assets are becoming more important than physical assets for the first time," said Whitehurst this week at the Red Hat Summit and JBoss World 2012 developer symposium in the city of Boston, Massachusetts.
"We've talked about being in an information age for the last 60 years but now we're finally in the information economy," he said.
Whitehurst is good at bringing things down to "back of a cereal packet simple" and, for his money, open source is now at a point where its standards and interoperability have brought us to a point of "commoditisation and componentisation" such that real growth can now occur — although the "battle" against proprietary technology vendors is far from over of course.
Computing commoditisation & componentisation
The Red Hat CEO pointed this year's keynote audience to a nice example of componentisation in production…
It was only 100 years between the invention of the 'autolathe' machine and process to manufacture standard components parts in physical engineering such as the standard screw and, then, subsequently, the invention of the combustion engine and the jet plane. As we now move to open standards in open source and the cloud, it is amazing to see the degree to which people will innovate once you give then STANARD COMPONENT PARTS.
For Whitehurst, the fact that we're "finally" seeing componentisation happening in this space means that as far as he sees it, more innovation will now happen first in the open source arena — and this in itself is indeed a radical change.
Red Hat believes that we are now in a time when open source has become a "mainstream" technology paradigm — although propriety vendors will still work to try and "control" the code
"Open source is the default choice of the next generation IT architecture," said Whitehurst. But the decisions that we now take over the next few years are (as a result of this mainstream acceptance) more critical than ever.
Really real open source users
Red Hat cloud evangelist Richard Morrell used his blog this week to underline the commercial reality level at which open source is being accepted now by reminding us that the people in the room were PAYING attendees.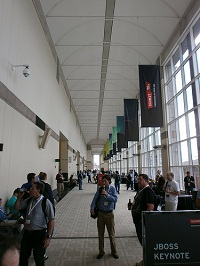 "[… these] are people who use Red Hat Enterprise Linux and JBoss as part of their everyday go to work, and as a snapshot of the user base they represent people that a decade ago you probably would have presumed to be large scale Microsoft users but who have migrated away to a more resilient sensible way of working," wrote Morrell.
Does Red Hat do anything wrong? Well, the company isn't keen on VMware and says so out loud, but corporate dirty laundry isn't really very interesting is it? Especially when there is real innovation to discuss, which many here would argue that there is.
Could we really see a time when there is no more Windows?
Ask the guy who invented the "autolathe" to mass produce screws and nuts in the 1800s whether he thought that one day his bolts would be holding the wings onto jet aircraft…
… there's your answer.