Rackspace & NASA OpenStack countdown to 'Bexar' code launch
The 
OpenStack large-scale open source cloud project and its standards-focused community members are this week gathered at mission control to witness the launch of the 'Bexar' code release of OpenStack Compute and Object Storage. With a variety of new features on offer, this Rackspace and NASA backed project has pledged to end cloud lock-in and speed the adoption of cloud technologies by service providers and enterprises.
Key new features include:
• an official documentation site and…
• key new participants to drive adoption of the emerging cloud standard by service providers and enterprise users.
• OpenStack Compute is ready to deploy as an open source alternative to proprietary virtualisation solutions
With previous releases of OpenStack being named Austin, Rackspace is obviously slipping in a nod to various towns and cities around its home state of Texas for each product name. The town of Bexar is 100 miles from Austin according to Google maps. But it's a further 500 miles if we're waiting for the company to show us the way Amarillo.
The Bexar release of OpenStack Compute provisions for the pre-installation and creation of a developer's own application environment — with further provisioning to "spin up" (or expand) the same environment copy as the workload to be managed scales out.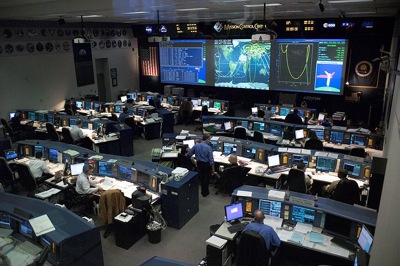 The full list of features in Compute includes internationalisation, support for IPv6, Hyper-V, iSCSI with XenAPI, XenServer snapshots and raw disk images, as well as the addition of a sub-project code-named Glance, an image discovery and delivery service that enables portability of workloads between OpenStack clouds.
"We've heard CIOs hesitate to invest in proprietary cloud technology, because they don't to want be locked in for the long haul. They want the freedom to switch cloud hosting or technology providers and gain more flexibility with their deployments," said Jim Curry, VP of OpenStack at Rackspace. "OpenStack is rapidly moving to solve these problems and it's evident to us that we need an open cloud standard to best enable hybrid scenarios, federation and easy migration. We appreciate the hundreds of contributors who see the vision and have joined the cause."
Canonical has committed to include OpenStack in the April release of Ubuntu Server 11.04, while Cisco has assembled a development team of engineers that will contribute design specifications and code to the OpenStack community.