Open source "application monitoring" & ergonomic toilet brushes
Picture the scene… a modern small to medium sized business working in the FMCG sector is selling a newfangled toilet brush with a fab new ergonomic handle and is about to expand.
The company operates a variety of systems and has now reached over 40 employees; things are starting to get serious.
The IT manager is starting to quietly panic, does he or she employ a junior code monkey — or will simply adding more physical hands on deck not fix the real situation in hand?
"If they sell any more of these crazy ergonomic toilet brushes I'm going to need something that can monitor our fragmented assets and business-supporting applications proactively. I need network management alerts so that I can obtain a holistic view of performance and I can keep my hair on," says Monty Cornwall (he's our IT manager OK?).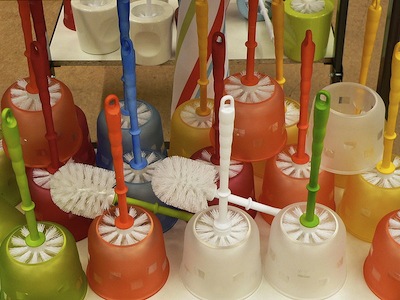 The problem is (if you believe advocates of open source), that using application monitoring tools from large proprietary vendors (if you aren't quite a multinational conglomerate yet) can arguably be cumbersome and result in IT teams paying for functionality that they don't require.
Opsview says it has a more customisable option for IT monitoring in the shape of Opsview Enterprise, built on the Nagios open-source IT monitoring engine. With a new product refresh released this week, the company says that it is designed to provide IT managers with tools to monitor applications on up to 20,000 host devices across physical and virtual infrastructures through a master dashboard.
So let's skip over the Opsview Enterprise 3.12 news details such as improved cluster monitoring, SUSE 11 support and Simple Network Management Protocol (SNMP) aggregation.
Instead lets ask if this is a truly interesting point here?
Application monitoring at the mid sized or SME level is best left to more customisable (and usually cheaper) open source tools — discuss?