Newly formed Linux Foundation Europe provides inside track on OSS Dublin 2022
This is a guest post written by Dan Whiting, director of media relations and communications for the Linux Foundation.
Whiting has filed this piece writing live this month from the Open Source Summit in Dublin.
This was his first time in Dublin and he doesn't really like Guinness (shhh, don't tell the locals), but he enjoyed some quality Irish cuisine and the chance to talk open source in volume.
Whiting writes as follows…
This month, the open source community gathered in Dublin for the Open Source Summit Europe (OSS Europe), hosted by the Linux Foundation. Over 1,500 people joined in-person and another 800 virtually. As usual, there was lots of knowledge sharing on a broad range of open source topics and, of course, a reception at the Guinness Factory because, when in Dublin…
The Linux Foundation made several announcements that underscore the breadth of reach of open source solutions around the world and projects that are poised to make an impact for good.
Meta Moves PyTorch to Linux Foundation
The week's announcements began early Monday morning with news from Meta. Its founder and CEO, Mark Zuckerberg, shared on Facebook, "Some AI news: we're moving PyTorch, the open source AI framework led by Meta researchers, to become a project governed under the Linux Foundation. PyTorch has become one of the leading AI platforms with more than 150,000 projects on GitHub built on the framework. The new PyTorch Foundation board will include many of the AI leaders who've helped get the community where it is today, including Meta and our partners at AMD, Amazon, Google, Microsoft and NVIDIA. I'm excited to keep building the PyTorch community and advancing AI research."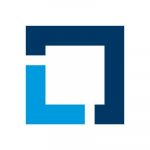 Soumith Chintala, PyTorch's lead maintainer and Dr. Ibahim Haddad, who will be the executive director of the new PyTorch project at the Linux Foundation, were both attending OSS Europe.
Moving PyTorch to the Linux Foundation allows for vendor-neutral governance and is a natural step as an open source project matures.
Soumith said, "The next stage of our organisational progress is to support the interests of multiple stakeholders, hence moving to a foundation is good. We chose the Linux Foundation as it has vast organisation experience hosting large multi-stakeholder open-source projects with the right balance of organisational structure and finding specific solutions for these projects."
PyTorch is fueled by its existing community of over 2,400 contributors. Ibrahim emphasised the importance of "its thriving maintainer and contributor communities" as he emphasised the PyTorch Foundation will ensure the transparency and governance required of such critical open source projects, while also continuing to support its unprecedented growth."
Founding members include AMD, Amazon Web Services (AWS), Google Cloud, Meta, Microsoft Azure and NVIDIA.
Simultaneous with this news, the Linux Foundation launched a new course, PyTorch and Deep Learning for Decision Makers.
The Linux Foundation Europe
At KubeCon Europe 2022, the Linux Foundation announced a survey to understand the state of open source across different European individuals and organisations.
The survey insights include:
Today, open source is widely recognised across countries and industries as a prime mechanism to deliver innovation.

The public sector is not leveraging the full power of open source collaboration to create collective value and advance the ambitious vision of the digital commons.

An imbalance between consumption and contribution policies challenges open source ecosystem sustainability.
You can read the full report, World of Open Source: 2022 Europe Spotlight, here.
While sharing the results of the research, it was also announced that a new organisation is being stood up, Linux Foundation Europe. Gabriele Columbro joined the keynote stage to talk about the new organisation as the incoming general manager, "Our mission is to accelerate the growth of thriving open collaborative efforts throughout Europe and help elevate European open source efforts to de facto standards on a global scale."
The OpenWallet Foundation
On Tuesday, it was announced that the Linux Foundation intends to form the OpenWallet Foundation (OWF).
Its mission is, "To develop a secure, multi-purpose open source engine anyone can use to build interoperable wallets. The OWF aims to set best practices for digital wallet technology through collaboration on open source code for use as a starting point for anyone who strives to build interoperable, secure and privacy-protecting wallets."
The OWF already has a strong foundation of support including leading companies across technology, public sector and industry vertical segments and standardisation organisations. A roundtable session was held at OSS and included representatives from Accenture to Visa (see the full list here).
During Wednesday's keynote session, it was announced that the OWF will be an inaugural project of the new Linux Foundation Europe. Jim Zemlin, the Linux Foundation's executive director, underscoring why it is important to have this as open source, said, "We are convinced that digital wallets will play a critical role for digital societies."
Along those lines, the OWF will focus on building an open source software engine that other organisations and companies can leverage to develop their own digital wallets that can be used in a wide variety of use cases.