Is NoSQL ready for enterprise primetime?
There is lots of interest in NoSQL these days — at the very least from venture capital firms that are throwing money at the potential leaders in the market like MongoDB, Couchbase and DataStax.
However, while there are some case studies detailing enterprises making use of this new technology, the majority of people who are using these platforms are still developers in smaller companies or web firms.
NOTE: The NoSQL database is an approach to data management and database design that's useful for very large sets of distributed data. Star among the NoSQL database crowds is (arguably) Apache Cassandra (now open source since 2008) but others include Hadoop, Google BigTable, MapReduce, MemcacheDB and Voldemort.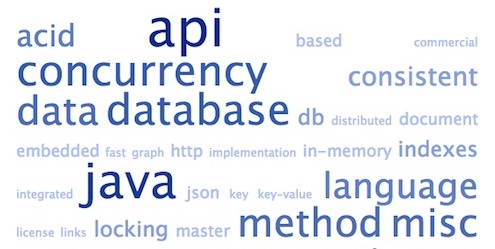 Not in the above list, but the company we're looking at here is DataStax.
The firm now aims to break out of the "smaller webby" NoSQL category by launching what it has claimed is the first NoSQL platform with built-in automatic management services.
The company stated that this launch — imaginatively titled DataStax Management Services and part of DataStax Enterprise 3.2 — is designed to help developers and system administrators put their NoSQL database clusters on autopilot. Rather than having to spend title on database tending, developers can stick to development instead.
The Repair and Capacity services included here are the first two in what should be a suite of management automation processes.
Here's how the company describes them:
"The Repair service automatically keeps data consistent across a distributed database cluster and eliminates the guesswork and manual effort needed to run repair operations. The Repair service provides the best of both worlds to operations staff by transparently keeping data consistent in a cluster and doing so with little to no performance impact.
The Capacity service automatically collects key metrics about a database cluster and enables easy historical trend analysis as well as the forecasting of future needs. The new service proactively helps database professionals understand when new capacity will be needed and assists in keeping online applications always up and performing well."
According to Robin Schumacher, vice president, products at DataStax, "By automating repair and capacity planning functions, DataStax Enterprise 3.2 allows developers to focus on their revenue-generating applications instead of their underlying database technology." And isn't that what developers actually want after all?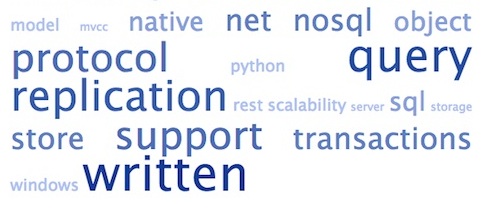 In the new release there is also an update to OpsCenter.
Looking further out, there should be more things to automate on the list. It'll also be interesting to see how the other major NoSQL players respond with their own management options.