Intel's Android mobile chipset play embraces ARM
Intel has released a new set of development tools for the Android Jelly Bean mobile device operating system called Beacon Mountain.
Beacon Mountain version 0.5 is only compatible with Android 4.2 Jelly Bean
NOTE: The Jelly Bean flavour of Android comes in line after Cupcake, Donut, Éclair, Froyo, Gingerbread, Honeycomb and Ice Cream Sandwich.
The chip giant's ultimate strategy with this tools release is to (it hopes) garner support for its Atom mobile microprocessor among device manufacturers — and ultimately developers, so therefore also users too.
The software application development tools themselves are intended to open up an easier path to developing applications for Android devices that use the Atom processor, as well as devices based on ARM chip designs.
The dual compatibility play could help push Intel's position in the mobile market one rung higher, an accomplishment it has been trying to pull off for some time now.
Further on this point, this dual compatibility could help software application developers work faster when developing for to both chip architectures (i.e. both ARM and Intel) as the design, build, code, test, debug and deploy process can be consolidated into one workflow stream for both.
Beacon Mountain itself (possibly named after the hillock of the same name in New York state) runs on 64-bit versions of Windows 7 or Windows 8. A Mac OS X 10 version is promised soon.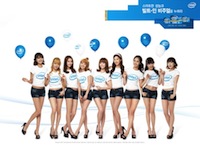 According to Intel's pressroom statement, Beacon Mountain contains downloads of popular Android development tools. "[Included here are] Intel Hardware Accelerated Execution Manager, Intel Threading Building Blocks, Intel Graphics Performance Analyzers and Intel Integrated Performance Primitives. Third-party tools include Google Android SDK, Android NDK, Eclipse Integrated Development Environment and more. Beacon Mountain also supports Android development on ARM platforms."
NOTE: You will notice that Intel has included a number of third-party developer tool compatibilities here (such as the Google Android SDK) and this is clearly to help try and broaden appeal to as many developers as possible.
With this new software application developer functionality, Intel is hoping to build on devices that do run on its chipset such as those from Huawei.