Google patents silly face log in security software
Search giant Google has filed a patent this June that could lead to users pulling a silly face and/or sticking out their tongue rather than entering a password to use their favourite devices.
As facial and gesture recognition technology now starts to really impact many of the apps and technology that we come into contact with in the real world, suddenly this kind of thing doesn't seem so far fetched.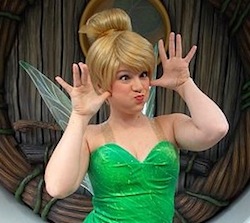 Google's latest patent comes in the wake of open source Android's attempt to incorporate "user blinking" into the Jelly Bean release as a means of Human Computer Interaction (HCI), although reports suggest that users easily fooled this technology if they wanted to circumvent this control.
The blinking concept was known as a "liveness check" at the time.
This was introduced so that computers could detect the difference between a photo of a person and a real person. This is easily sidestepped by showing two pictures of a person (one blinking and one eyes open) to the software in question.
An extract from Google patent reads as follows:
"The method includes extracting a second sub-image from the second image, where the second sub-image includes a representation of the at least one corresponding facial landmark, detecting a facial gesture by determining whether a sufficient difference exists between the second sub-image and first sub-image to indicate the facial gesture, and determining, based on detecting the facial gesture, whether to deny authentication to the user with respect to accessing functionalities controlled by the computing device."
What is a facial landmark?
So this use of the term "facial landmark" is the key factor in the mix; this term suggest that not only is the software the powers the computer's password system capable of recognising the fact that the genuine device owner is trying to log in, it is also capable of detecting that the user is carrying out the correct action to log in i.e. pulling a silly face or some other gesture.
It is hoped that this new deeper level analysis of human behaviour can lead to better facial/body recognition password creation software application development.