Google: Chrome safer than Acrobat for PDFs
Google's François Beaufort has confirmed that starting with the Chrome Canary release for developers, users who have downloaded a PDF while in Chrome will find that the browser itself opens the file, rather than the native application.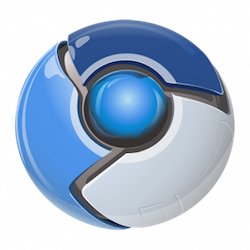 Google says that opening a PDF in Chrome is safer that Adobe Reader or within third party (predominantly open source but also proprietary) applications such as Evince, Foxit Reader or Nitro.
Google also warns for users downloading Google Chrome Canary:
Google Chrome Canary has the newest of the new Chrome features.
Google says to be forewarned: it's designed for developers and early adopters, and can sometimes break down completely.
A new "Open with system viewer" menu item is also been made available so that users can still opt to use the system application (such as Adobe Reader) if they prefer.
PDFs safer in the browser
Chromium Code Reviews notes, "PDFs in particular are safer to open in the browser. This patch changes the handling of downloads to open such files in the browser by default instead of the system handler for the file type."
NOTE: The open source Chromium and Chromium OS projects are the driving force behind the Google Chrome browser and Google Chrome OS, respectively.
Canary build available daily
According to Google Chrome developer advocate Paul Irish, "A new Chrome Canary build is available daily (we cut at 2am PST and take the best of last 40 revisions, to be specific). Running fresh builds gives you great goodies to look forward [to]."