Should government rely less on outsourcing and have more web developers in-house?
In-House human IT resources are considered too expensive for many organisations. Even the UK government, which is a heavy user of web technology, lacks the web development resources it needs.
And the government's digital strategy could only benefit if web development skills were brought in-house.
I was at a preview last week of a government pilot of a website that could eventually bring all government department and service websites under one URL. The project is being run by a team of developers using techniques such as agile software development, crowdsourcing and the Amazon cloud.
The project, which could save the government 50% of its £130m publishing costs, is being done in-house without a supplier in site. Usually government websites are run and created by service providers. What stood out about this project was its flexibility and the fact that everybody was in one place in a huddle.
Pic: Inside the development room.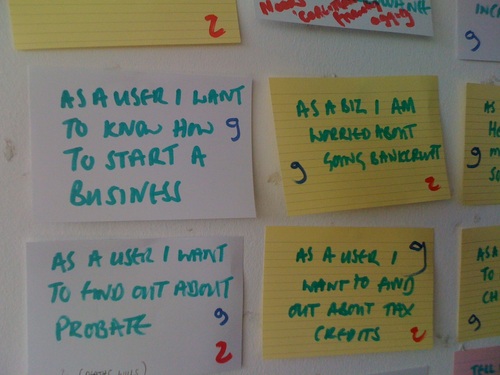 Perhaps the worrying thing is the fact that the team managing the project had to bring contractors in for some of the software development. Why does the government not have enough internally to carry out this kind of activity, given the importance of software development to its digital strategy?
Tom Loosemore, who heads up the team, has only been a civil servant for a short team but has recognised the need for more in-house web developers in government. He said there is an argument, in the government environment, for more in-house developers for the web because the only constant is that the expectations of customers will change. Being agile is therfore vital and organisations need to keep abreast of what is needed.
Loosemore is a web development expert with six years' experience at the BBC.
Here is a link to the pilot if you want to try it and give your comments.