IT outsourcing predictions for Europe in 2013. Part One KPMG
I am currently writing an article about trends in IT outsourcing across Europe next year. I have put out a request to people in the industry for their views. But as always I would like some comments generated in this blog, which I can then use in the article.
The article is about Europe as a whole and although it will include the UK it is not the main focus.
Here are the predictions of Lee Ayling, a partner at KPMG who works in the firm's sourcing consultancy unit.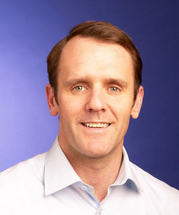 "1. Southern Europe will be outsourcing more. France, Spain, Italy etc. This will see the growth of local delivery centres to support European languages and locales such as Egypt and Latin America.
2. We will see further supplier consolidation – perhaps even a big boy may sell their services business.
3. Multi sourcing remains the norm with most IT deals having Service Integration layers now
4. Some strategic management functions are being brought back in house in 2nd generation outsource deals – often the driver is to manage costs and governance.
5. Don't expect double digit cost saving on outsource deals any more – focus on access to better capabilities.
6. The Indian service providers are still buying assets (data centres and people) to build out local delivery capacity – less so US players."
Now tell me what you think by leaving a comment. I will try and use the comments in a story later this week on Computerweekly.com.