T-mobile pre-pay first to get the ZTE touch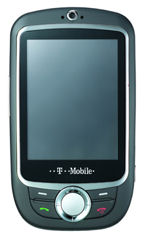 T-mobile is offering the ZTE Vairy Touch handset as a pay-as-you-go phone. This is the first phone from the Chinese company to be made available in the UK and marks the beginning of its plan to become one of the top three phone vendors in five years time. Currently ZTE lies at number six in the world rankings.
The Vairy is a dual band GSM/GPRS 900/1800 handset with a 1.3mp camera, bluetooth and a novel FM radio. The standby time is quoted as 180hrs and talk time is 180min. It carries T-mobile branding, which is in line with ZTE's usual practice, and is available for £59.99 with a pre-pay deal.
The operating system is Microsoft Mobile 6.0 so the touch capabilities need a stylus which slides out of a hole on the top of the phone. It's no iPhone but neither does it carry a hefty price tag.
ZTE's growth plan is backed by a $15bn credit line from the China Development Bank which is used to fund projects globally. Some of the cash is used for "vendor financing", a loan to the customer which is then used to buy products from the lender. This is an attractive proposition during the credit crunch when banks won't lend money for business development. The loans are private so the names of companies partnering with ZTE in this way are not disclosed. T-mobile has not disclosed any such details in their dealings with ZTE.