Q: What a face would look like after seeing Steffi Graf naked? And why men should never hug!!
Andre Agassi was auctioning an autographed dish when in a flash of sportsman-like genius, he decided to add a 'personal touch' to the auction by offering the winner the chance to see a picture of his wife, Steffi Graf, naked on his phone.
This is the guy's face having seen the picture.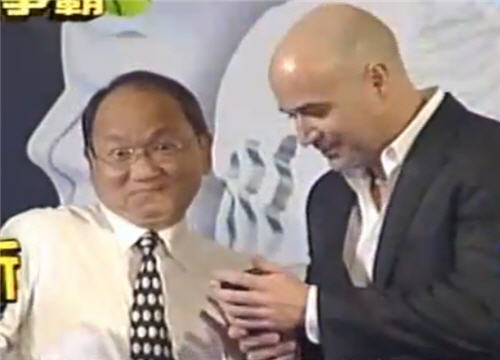 And just in case you wondered how these two dudes bonded over sharing such a moment, they shared an extremely awkward 'Man-hug' that Andre actually instigated. Why he felt so close to this guy, I don't know. If a guy'd seen my Mrs naked I wouldn't want to hug him.
Skip to 1.12 to see why two men should never hug.