MWC 2012: Day one round-up - HTC One X, Nokia 808, Asus Padfone and more
So the first day of Mobile World Congress (MWC) is over, and wow what a day it was certainly living up to the hype.
The biggest announcement was HTC's One range of phones and particularly the HTC One X quad-core super phone.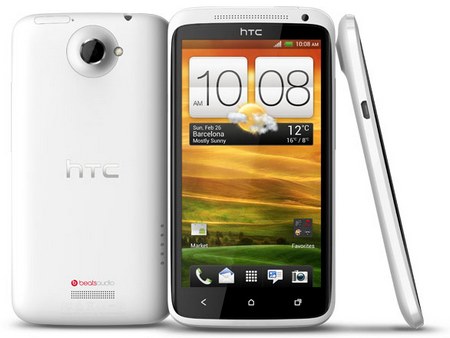 The One X comes equipped with the Tegra 3 quad-core 1.5GHz processor backed up by 1GB of RAM, this is quite a statement by HTC as this phone is 'best in class' in almost every department.
HTC also unveiled the One S and the One V. The One S is a mid-range phone packing a dual-core processor, 4.3 inch screen, eight-megapixel camera, 1080p video recording and 32GB of non-expandable on board storage.
The HTC One V is the cheapest option of the three. It runs on a single-core processor with a 3.7-inch screen, five-megapixel camera with 720p video recording and 4GB of expandable on-board storage.
var so = new SWFObject('http://www.telecomtv.com/embed/player.swf','mpl','718′,'423′,'9′);so.addParam('allowscriptaccess','always');so.addParam('allowfullscreen','true');so.addParam('wmode','transparent');so.addParam('flashvars','file=decisive/live-sites/www.telecomtv.com/low/MWC12_TTVNews_27_02_12&volume=100&autostart=false&streamer=rtmpt://mydeo.fcod.llnwd.net/a584/d1&type=video&image=http://video.telecomtv.com/web2/ugc/thumb/MWC12_TTVNews_27_02_12_large.jpg');so.write('embedplayer');
Nokia unveiled their 808 Pureview Symbian smart phone, which while being thick and not running Windows Phone 7 is still a big deal as it houses a 41-megapixel camera. Yes, that's right f-o-u-r-t-y o-n-e megapixel camera. While that sounds amazing, I have my reservations. How good is the lense? Can the screen handle so many pixels? Do you need so many?
ZTE also showed their hand unveiling the ZTE O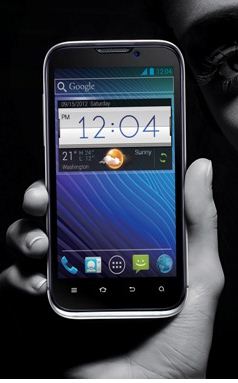 rbit, a budget Windows Phone 7 (WP7) handset. It's the minimum specification that is needed for a WP7 but it's still very good. It has a 1GHz single core processor, 512 RAM and a 5MP camera. The best feature is that it has an NFC chip making it the first WP7 phone to have NFC capabilities.
ZTE also unveiled the ZTE Era, another quad-core processor phone. This is a change of strategy for ZTE as they have always aimed at the budget market but the Era is anything but budget.
The ZTE Era runs on the latest version of Android, 4.0 Ice Cream Sandwich, and is powered by the NVIDIA Tegra 3 chip, featuring a powerful 1.3GHz quad-core processor. The phones other features include 1GB of RAM 4.3-inch qHD display and 8-megapixel camera with 1080p video.
Asus have tried something innovative by unveiling the Asus Padfone. It sounds awful but it's basically a smartphone that can slot into a tablet to power it.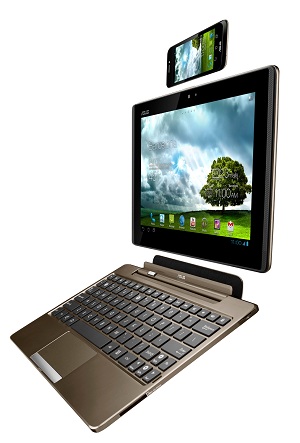 This another Android 4.0 Ice Cream Sandwich device with a 4.3in Super AMOLED qHD screen powered by a Qualcomm 1.5GHz dual-core processor and has 1GB of RAM. The tablet has a 10.1 inch screen and it's own battery. You can also get another keyboard accessory making it an Android laptop.
And finally, away from all the new handsets, Google pitched in with some incredible stats about Android.
As of yesterday, there are over 450,000 apps available in Android market with one billion apps downloaded a month.
Google also unveiled that there are 850,000 Android devices activated a DAY, making the total number of Android devices 300 million worldwide. Incredible.