Fujitsu's additions to its E Line
Fujitsu has launched three business-ready laptops in their mid-high range E Line.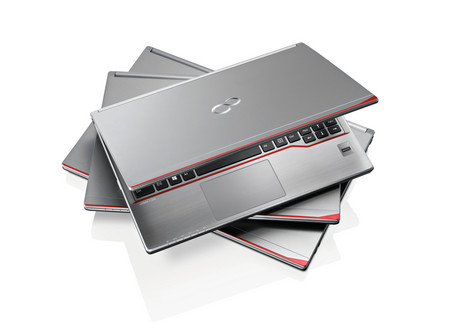 The 13, 14 and 16-inch notebooks are from first impressions feel streamlined, and include a Fujitsu red accent to its brushed steel-effect shell which adds a nice touch to a corporate device.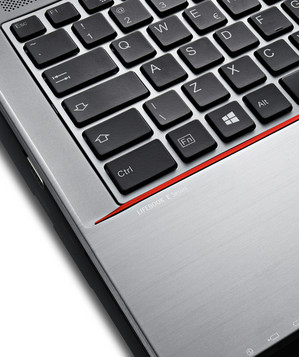 The products come out of the box with a Windows 7 license as well as a Windows 8 license ready to be installed when your company is.
This is because Fujitsu are seeing a major move from XP toe Windows 7 in the business world, as businesses prepare to see the end of XP support in Spring 2014. But in the tablet space, Fujitsu are seeing the larger leap from XP to Windows 8.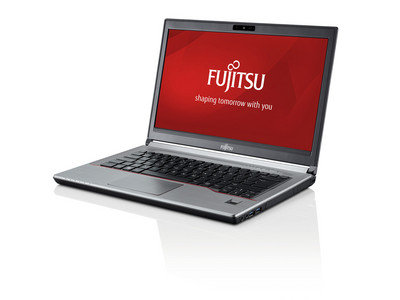 The clever bit about these notebooks is their modular bays, which allows corporations to buy added extras that can be attached to the device. Items like a second battery which extends life from 13 hours to 19, or a bay projector, second hard drive or a DVD drive. Businesses wouldn't need to buy one of these per device, but a sample number of the accessories could be bought and they could be loan out to employees as and when, saving costs.
Weighing under 2kg (the 13 and 14-inch 1.7kg) the E Line is built for the typical mobile workforce.
The devices begin at £860 + VAT for the entry level 13-inch. But the notebooks are built to order and can make their way up to £1,294 + VAT for the core i7 16-inch edition.
One docking station fits all of the E Line range, and during August the company is offering one free of charge with all notebooks through its resellers (£80 RRP).