Why I chose an apprenticeship over University
This is a guest blog from Danielle Elliot, software engineer, Capgemini UK
I always really enjoyed IT and knew I wanted to make a career out of it. But, when it came to leaving school, I think the teachers were expecting all the students to go to university and were gearing everyone up for it, but it really wasn't for me and I was determined not to follow a set path.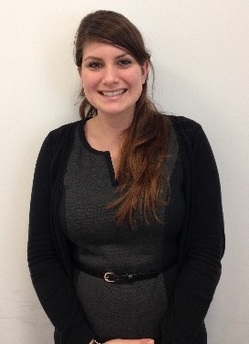 I felt like I wanted to be able to get stuck into a real job to build my experience, earn a good salary and work towards getting a qualification that would help me get my foot on the ladder. So, I applied for the Capgemini apprenticeship scheme in 2013 and was lucky enough to start that same July having only left Sixth form in June 2013.
Capgemini is one of the world's biggest IT consulting companies and I currently work as a software engineer and, at the moment, I'm one of only a few women in the sector; something which Capgemini is working hard to correct. Having gone to an all girls secondary school and sixth form I knew first-hand the lack of young people going into an IT profession.
On the scheme, I've been able to learn on the job, avoid debt and also work within the field I am genuinely interested in. From day one, I've been treated like an employee and not just a young person, which means I get to work on big projects and client sites. I am currently working with a team of people to develop an on-boarding app.
I think that has helped my development and means I feel as mature as I imagine University leavers are. Team working, collaborative skills and a chance to build successful relationships with clients, suppliers and colleagues are some of the skills I've learnt in my time as an apprentice.
I recently read that over 900,000 young people are out of work or education. That's exactly why Apprenticeship Week is so important in driving awareness of the opportunities available to young people other than Uni.
A good apprenticeship scheme lets you continue with your education and get the direct experience that is always going to be attractive to future employers. And, really important, you do this all while still earning a decent living. Working in the IT field, I do hear a lot about a growing skills gap, particularly around a lack of women seeing this as a career option, for me it seems that apprenticeships can play an important role in helping show people that IT is a viable option.
Of course, employers also benefit from a good apprentice scheme. They get to mould new apprentices, through specialist training programmes, allowing them to develop a skilled workforce perfectly suited to their needs.
I've been lucky enough to find an IT job where you get back what you put in, and the best thing about being an apprentice is that it gives you the opportunity to put what you learn into practice. And practice makes perfect, right!?