Internships - one path into a career in IT
Continuing on from her blog post about how to break into IT, Philippa Snare, technical sales and marketing director at Microsoft UK looks at the possibilities offered by internships.
Choosing a career is a significant decision to make and internships can help you make that choice. Internships are an effective way to gain experience and understanding within a new environment and industry. In my mind, it's essential for anyone wishing to pursue a career in IT to actually gain a practical taste of what work is actually like in the industry away from the classroom.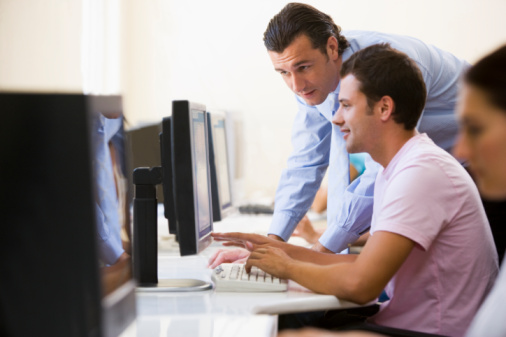 source: www.thinkstockphotos.co.uk
Fortunately, a number of companies offer work experience for students giving experience of working in the IT sector. At Microsoft in the UK, for example, we offer 100 paid long-term internships every year. These internships put students into the heart of our business and offer them an authentic flavour of what life is like in the industry. Hewlett Packard also provides an intern scheme which introduces fresh and talented undergraduates into its UK workforce. The programme sees around 80 undergraduates work across HP's business in London, Bristol and Bracknell.
I spoke recently to Sergiy Okhotnytsky, who is undertaking an internship at Microsoft with the Bing team as part of his Computer Science degree at Kent University. Sergiy has already found his internship is giving him very different experience from university, he told me: 'The main difference is that I'm working on real products that are used by millions of people. We've launched a new feature yesterday and I can see it today – it's very rewarding and driving.'
Not only is Sergiy preparing himself for the world of work, but also preparing himself for the IT industry. He's not only developing his CV, but also developing the right skills to start a career in IT. Findings from the Higher Education Statistics Agency demonstrate the value of internships. It found that over a fifth of students graduating in 2009 found work six months later with an employer they previously had work experience with. This goes to show that students who've gained work experience, and whilst there have proven they are capable and hardworking, are more likely to attract the attention of employers and create more opportunities for themselves. People remember those who have made a difference, and internships give an amazing opportunity for you to make an impression, as you get the chance to break through any expectations very quickly.