At Computer Weekly, we strive to provide the latest news and independent advice to help IT decision makers navigate the changing IT industry landscape.
While we hope our readers like you have found our content useful, there may be times when you need specific guidance on an IT challenge you're facing, whether it's deciding on the best technology that suits your organisation's needs or the most efficient way to maximise your existing investments.
In Asia-Pacific, we constantly engage with experts from the CIO, vendor and technology analyst communities to keep us grounded in our reporting and to stay abreast of the latest trends and issues in the IT industry. Now, we are extending the opportunity for you to ask them any burning questions that you may have.
Your questions can be as broad or as narrow as possible. Depending on the nature of your questions, we will identify the right experts to answer them. Please send your questions to [email protected]. All questions and answers will be published on this blog. We are looking forward to hearing from you.
Content Continues Below

Download this free guide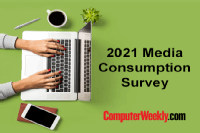 2021 Media Consumption Survey
Information is a powerful tool for IT decision-makers, and we understand that our readers enjoy consuming media in many different ways. With this in mind, we are trying to gain a better understanding of what content types our readership values the most. Please take 5 minutes to complete our media consumption survey, and help us shape our future content around your needs. As a thank you for participating, you will be entered into our draw to win a £250 Amazon gift card.