New blog on ComputerWeekly.com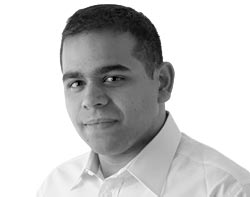 We have just launched our latest blog – the Networks Generation for those interested in networks and communications, principally from the UK. If stories about WiMax (I couldn't resist linking to this post as I love the headline!), or broadband, etc, etc interest you, then take a look and bookmark it or subscribe to the RSS feed.
It is written by our expert in Networks and Comms JP Kamath (pictured).

Give it a look and remember an easy way to keep up to date with all our bloggers is to subscribe to our blogs' RSS feeds homepage.