What a difference a day makes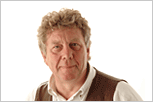 I play in a 'covers band' called Senior Service. We've just come back from a gig at weekend party for a toff bird's 21st. The morning after the night before I walked around the stage clearing up after an excellent Saturday night thrash. I found; 3 Iphones, 2 ipods and 4 digital cameras. I know we are a good act and drive people into a frenzy but dropping that much digital detritus looked more like carelessness than hysteria.
The 'youff' that made up the main throng of the party guests were pretty well-healed – and I say were, because some of them – work or worked for Lehman Brothers and lost at least two of the items above. On the Sunday morning they were pretty hung-over and not particularly grateful at getting their kit back.
I link these two because of the carelessness that connects them both. Lehman Brothers described itself as "an innovator in global finance, that serves the financial needs of corporations, governments, institutional clients, and high net worth individuals." A lot of this innovation seems to have been done by people seemingly careless with stuff – others or their own.