Building a real Web 2.0 family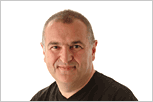 I like Facebook but it feels rather transient. I received an invite over the weekend from a distant cousin (5th and god alone know how many times removed) to a Genealogical website Geni.com.
I knew my Family Tree was traceable back to the 17th century on one branch, now I have at least one other branch that goes back that far.
I am very lucky that some many of my families records survived the second world war (many of the family were not so lucky). The real point of this all is that as a Web 2.0 implementation Geni is very impressive, nicely intuitive, not too cluttered and easy for a novice to get going.
If you are interested to tracking (not tracing your roots unless they are already in the system), this is a neat implementation.