Microsoft Patch Tuesday - 12th July 2011
Executive Summary
With this July Microsoft Patch Tuesday update, we see a moderate set of updates in comparison to those lists of updates released by Microsoft for the months of April, May and June. In total there are 4 Microsoft Security Updates with the following rating; 1 rated as Critical, and 3 rated as Important by Microsoft. Given the scope and nature of this month's update, the ChangeBASE team does not expect to find a significant number of issues raised by the AOK Automated Patch Impact Assessment. The Microsoft Security Update M11-055 will require moderate testing prior to deployment due to the core operating system DLL's contained within this update.

Sample Results for Microsoft Update MS11-055

Given the nature of the changes and updates included in each of these patches, most systems will require a reboot to successfully implement any and all of the patches and updates released in this July Patch Tuesday release cycle.
Testing Summary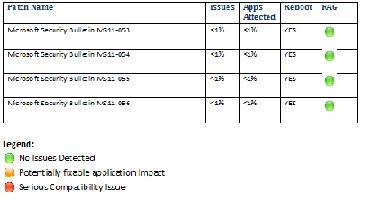 Security Update Detailed Summary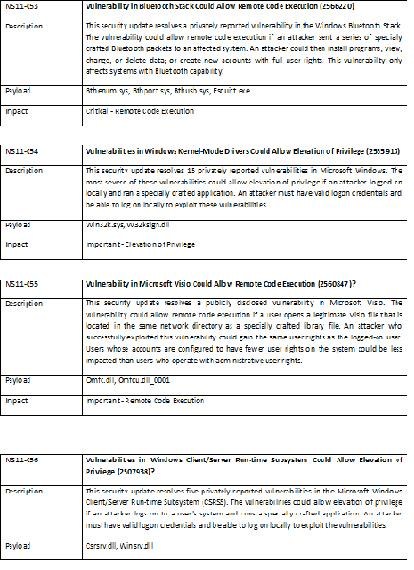 *All results are based on an AOK Application Compatibility Lab's test portfolio of over 1,000 applications.