Windows Phone 7 Developer Delicacies Disclosed
Late last week Microsoft made four announcements around Windows Phone 7 that should, in theory, be of interest to the thousands (according to Microsoft) of developers who have registered for the platform, as well as those who are looking to begin building apps.
Firstly, Redmond is now saying that the first developer "payouts" for app and game sales will be processed by the 4th week of January 2011, ahead of when was originally planned.
Note: lets hope that this engenders and stimulates the production of some better game apps. I've been playing with a test unit for a couple of weeks now and the GUI is beautiful, the gesture and touch controls are beautiful, the general layout and presentation is beautiful and intuitive (I've not looked once at a manual) — but the game apps are truly blocky and awful.
Second on the news announcement list is the news that developers are now able to get individual insights into their app's performance within Marketplace, thanks to what is being called flexible "App Performance Reporting Data".
Note: same gripe as above.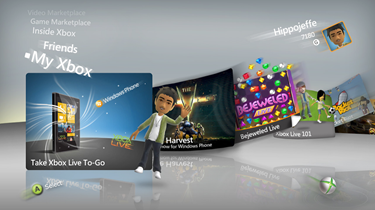 Find Windows Phone 7 Apps & Games on Bing Visual Search (picture courtesy of Microsoft)
Thirdly, a number of fixes and enhancements have been made to streamline the developer registration and application submission processes. This has lead to 91% of applications now being certified and published within two days of submission, while 86% of the 1,000+ new developers that register every week now have their account vetted and validated within 10 days.
Note: Microsoft has poured gargantuan buckets of cash into making Windows Phone 7 work, its is equally generous it is support of all the ancillary arms of the Windows Phone 7 administration, marketing and support. In 2010, mobile is everything and Microsoft can not afford to fail again.
Fourthly and lastly, the Microsoft advertising SDK for Windows Phone 7 has been updated to allow ad-enabled mobile gaming apps using the XNA framework, in addition to the Silverlight framework support.
Full details of these announcements can be found in a blog post from Todd Brix on the Windows Phone Developer blog.