What to expect from ThoughtSpot Beyond 2022
In the past, technology conferences just happened.
Pre-2019 these events were run as a normal part of our year, then in 2020 many were cancelled for obvious pandemic-related reasons, then… some were on again, then some went virtual/in-person hybrid throughout 2021, then… at the start of 2022 with variants and spikes and more, some went virtual-only again, which just about brings us round to spring 2022.
In this part of the spacetime envelope that we all exist in, the In Real Life (IRL) technology conference is back.
Among the first enterprise technology vendors staging a 'real' event is ThoughtSpot, but before we get to the company, let's quickly make note of the Health & Safety guidelines presented here, which appear to be comprehensive.
In the past, IT event web pages used to run with key top-of-page links like this:
Registration – Speakers – Agenda – Sponsorship – Venue – Hotel – Party
That has now changed and ThoughtSpot Beyond 2022 is reflective of the trend:
Registration – Speakers – Sponsorship – Health & Safety
So to ThoughtSpot then, we have seen TechTarget cover various stories such as the firm's cloud focus and the wider development of the company's analytics capabilities, but what does ThoughtSpot really do?
As a company, ThoughtSpot likes to call itself a modern analytics cloud specialist. It has core competencies in delivering natural language search and AI to perform data analytics and enable customers to automate entire business processes.
"The rise of the modern data stack, powered and connected by the cloud, has companies rethinking their data strategies. The goal? Empower their employees, regardless of their technical chops, to make data-led decisions each and every day. We built the Modern Analytics Cloud to bring a consumer-grade analytics experience to any user so they can find their own insights, and more importantly, take action on them," said Ajeet Singh, the company's co-founder and executive chairman.
So it's like Google for analytics i.e. simple on the frontend… and a huge number-crunching machine on the backend.
"With ThoughtSpot Everywhere, we're giving customers the ability to build this same analytics experience right into their own products and services. It's all part of advancing our mission to create a more fact-driven world as we enter the defining decade of data," explained Singh.
Delivered as a suite of cloud-based web and mobile applications, ThoughtSpot is said to be both developer-friendly (see below for more) and capable of delivering Live Analytics (CAPS intended, this is a branded service), which enables companies to provide a live, interactive experience both on the frontend through search and AI… and on the backend with a live connection to a company's cloud data platform like Snowflake, Google BigQuery, or Databricks.
In terms of consumption, the company offers two ways for companies to take advantage of ThoughtSpot.
"With the core application, customers can go to ThoughtSpot to ask questions about their company data to find insights and drive actions. With ThoughtSpot Everywhere, our developer-friendly platform, product builders can add ThoughtSpot directly into their application or product," notes ThoughtSpot, in a technical statement.
#BeyondData22
With all that 'data democracy' messaging that clearly forms a part of the ThoughtSpot DNA, it is perhaps unsurprising to find the firm naming its annual user convention Beyond, by which it means (and let's use the event hashtag) #BeyondData22 i.e. putting easy to use analytics into the hands of all employees so that they can think about data as a business decision point, rather than just being a mass of binary or digital information.
Staged in Las Vegas at the Wynn resort from May 9-12 2022, ThoughtSpot Beyond will be an opportunity for the Computer Weekly Developer Network (CWDN) team to attend not just keynotes, plenaries and pleasantries, but to also get some of the developer-centric thoughts that the company is tabling.
This is (perhaps) especially interesting, given the fact that we are now witnessing the rise of the so-called 'data developer' as a sort of hybrid engineering role combining core programmer skills with data architect skills.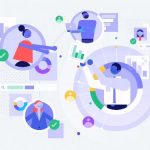 Additional reading here includes Cindi Howson's article on the rise of the analytics engineer – and also Eric Avidon's story on ThoughtSpot's Data Workspace here.
Specifically in the data developer arena then, ThoughtSpot Modeling Language (TML) is a way to model data, build applications and move from development to production.
Based on YAML, TML is built using open standards.
"Unlike other modeling languages, TML can handle even the most complex data, such as multi-fact table joins like chasm and fan traps, giving analysts and developers a simple yet powerful modeling layer to bring Live Analytics to their business counterparts," notes the company, in a technical statement.
ThoughtSpot's Singh will clearly want to use the event to talk about big picture vision, but also (as an engineer himself) he will no doubt also make reference to platform advancements.
Modern Analytics Cloud vision
In one of his recent statements, Singh said that the modern data stack presents an opportunity for analysts and developers to build new data experiences for their business.
"Today's cloud data platforms are capable of delivering dynamic analytical capabilities that were not possible with traditional data warehouses and data lakes," said Singh.
Historically, he says, this meant many of people were limited to building static dashboards and performing ETL jobs.
"With ThoughtSpot, they [analysts & developers] can increase their impact on the business with our ThoughtSpot Data Workspace, TML, ThoughtSpot Sync and ThoughtSpot Everywhere," added Singh.
The company is also likely to detail new SpotApps, ThoughtSpot's pre-built solutions for popular use cases. SaaS offerings like ServiceNow, Salesforce, HubSpot and Snowflake.
This software is a set of integrated applications that allow analysts and developers to launch analytics projects for the most common SaaS applications, like ServiceNow, Salesforce, HubSpot and Snowflake, with (as they say in marketing land) just a few clicks.
SpotApps are powered by ThoughtSpot Blocks, pre-packaged pieces of code.
So there will be plenty to dig into and the CWDN is primed and ready to learn more.
The hand sanitiser is packed, the facemask has been washed and the fist and elbow-bumps are well-practiced. Just one question remains – why is the company called ThoughtSpot?
Perhaps it means data analytics insight presented in an accessible and digestible way that can be likened to simply grabbing a spot of lunch or tea… or perhaps it means ditch the clunky old BI dashboard and get pinpoint analytics much easier… or perhaps the founders just like thinking and dogs called Spot… either way, let's go.