What can Xerox Services do to make work simple?
Xerox photocopiers are still on the market — as are the company's multi-function systems, digital production printing presses and other products.
But try as we might, we couldn't find a place to talk about paper on the Computer Weekly Developer Network blog.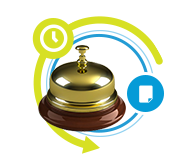 Xerox Services
More software-centric by far is the Xerox Services division, which now (according to the company itself) commands something of a market leadership position in document and business process intelligence.
This business division of the firm has two focal points.
Xerox calls the first element "horizontal client processes" — and these elements are business functions that any example firm might look to execute by working with partners irrespective of the industry vertical in question: examples include human resources, finance and also customer care.
Then there are "vertical processes" — these are business functions specific to the industry usage, so for want of an example… a transportation tolling system (this is in fact a strong area for Xerox Services) or for example in healthcare where the process is even more particular to the use case.
Did you know Xerox ranks #1 as a provider of worldwide transportation services to governments? Well, no… nor did we to be honest.
What Xerox Services specialises in is BPS – Business Process Services (which many would call Business Process Outsourcing, or BPO).
Business processes are changing, faster than many people realise and with a software-driven engine behind them.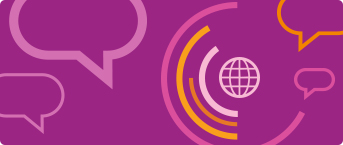 Xerox Services now boasts of 50,000 call centre operatives around the world to form the firm's customer care services offering — the world of professional services has never looked quite this shape before.
What we see now is a world where business outcomes are shaping in new ways as they are driven by more Business Process Management (BPO) and Business Process Outsourcing (BPO).
Xerox Services says that by outsourcing the right elements of operational management effectively, firms can:
• Drive more innovation from managed services
• Run traditional and digital environments simultaneously
• Mitigate risk in the new digital economy
Rich experiences
All of this comes back to firms needing to apply big data analytics to drive omni-channel care strategies, identifying high potential areas for care automation and developing what vendors love to call a "rich" customer experience.
Xerox has sold its own IT "traditional" outsourcing division to Atos and so is effectively following its own mantra for concentrating on core competencies.
Xerox Services works with data at a variety of levels — voice, social media interactions, email attachments, images, video and more.
But what matters here is the degree to which firms can implement analytics upon this data to help make the customer using the customer care services more efficient.
As I have written elsewhere before, if a user tries to update his or her car insurance online in what we would call a "self service" format and fails, then they will very typically call and speak to a human being. This is not as profitable for the firm using the service, so Xerox will layer in a variety of data analysis technologies including Natural Language Processing (NLP) to study voice calls. The results and this analysis can then be fed back into the way the customer operates (both online and offline) to drive towards greater profit.
There's a learning dynamic that needs to go on here between clients and providers to make the changes happen as we move to these new models — but it is happening in the marketplace now as firms are transforming their business to new service based models of operation where "supplier partners" are leveraged as part of what should form progressive business models.
President of Xerox Services Robert Zapfel calls this — Business Process Economies Of Skill… and it must just form part of the new economics.