UiPath Forward IV: A technology conference keynote, In Real Life (IRL)
It almost feels not quite real, but it is… technology conference keynotes in Las Vegas are actually back and happening – as they say – In Real Life (IRL).
First to show a bold hand in this space is Robotic Process Automation (RPA) specialist UiPath.
With an appropriate level of Covid-aware checks and mandatory facemask wearing throughout, UiPath has (some would say boldly) gone where so many others haven't (without mentioning vendor names, there are other scheduled tech events in Las Vegas after this one that have already pulled their press and analyst programmes)… so off we go then.
Opening keynote monologue
What do you do when the world is on the brink of shutting down? What if the systems you have invested in are precisely the things that are slowing you down? What if you need to suddenly to work remotely and realise that you can't?
… these are the words spoken over the PA system with the customary inspirational opening music playing (it sounded like the theme from The Mission) at volume 11.
So what do you (as an organisation) do?
Well, this is an RPA conference, so the answer here must obviously be automation, obviously.
Taking the stage initially, Mary Tetlow, UiPath's chief brand officer was joined by Diego Lomanto, UiPath's VP of product marketing.
Introducing this year's conference theme of 'Taking Off', Tetlow and Lomanto were almost visibly emotional as they welcomed the audience back in person for the first time.
With RPA undeniably in the ascendancy, analysts estimate that some 2% of business processes were automated back in 2016 – and by 2024, that figure is projected to hit around 25%.
Delivering a keynote entitled The Innovation Engine of the Fully Automated Enterprise was Ted Kummert, EVP, products & engineering at UiPath, who dug into the guts of how automation can work inside modern organisations using cloud-native multi-tenant deployments.
"The fully automated enterprise embraces automation and seizes the opportunity to implement it everywhere from the front office to the back office to the call centre and sales, admin, finance functions and so on," said Kummert.
Discover, Build, Engage, Manage – Run
Two years ago when we all met at UiPath Forward III the company spoke about the need to think about automation in the context of a process that can be described as Discover, Build, Engage, Manage – and centrally – Run the automations built inside any organisation.
Digging one-tier deeper, Param Kahlon, chief product officer at UiPath delivered a keynote designed to look at some of the power-features in the company's new 2021.10 product release.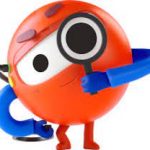 Automation Hub (the product that customers use to manage their automation ideas) will now also be available on-premises. This works close to UiPath's Task Capture, Task Mining and Process Mining products, the latter of which is now available as a true SaaS service. So overall, UiPath is working to enable customers to use its technology in whichever service consumption format that they feel best suits their needs.
Driving through the Build into the Run and Manage phases, UiPath employees, partners and customers shared the stage to show how automations can be created in the most lightweight way possible and then deployed for the longest term possible use case.
At the keyboard, on the GUI
This is the point in any serious tech conference when real software application developer issues are tabled and the presenter actually starts to fire up screens on-stage. In this case, presenters talked and walked the audience through what it really means to execute document understanding so that software bots can be created and set to work in the right place.
The keynote also featured a showcase section to detail UiPath's new partnership with cloud-delivered endpoint and workload protection company CrowdStrike. This new union sees the integration of the CrowdStrike Falcon platform with UiPath RPA.
The relationship is intended to create a trusted automation environment for RPAs to access critical systems and data with escalated privileges, which should (in theory at least) help improve business resiliency.
UiPath's Kummert team says that UiPath and CrowdStrike are the first vendors to come together to extend endpoint security to RPA, enabling full visibility to enhance protection and speed of response.
The partnership offers joint customers capabilities to correlate events to originate RPA processes to enable and accelerate threat hunting, investigation and remediation with CrowdStrike for their UiPath environment.
Any automation, any platform, any device
Without listing the entire transcript of a 1.5 hour keynote, this opening conference presentation featured the organisation's board team delivering board-level messaging, plus, it also went down to the level of looking at how UiPath apps can access both attended and unattended automations – so certainly a journey across the full transept of the company's messaging and technology proposition.
UiPath's wider mission here extends to what the company's CEO Daniel Dines has called a 'robot for every person' in the immediate future.
Borrowing the sentiment expressed by 'a laptop for every child', Dines' comments reflect the work carried out inside UiPath over course of the pandemic (if not before) to bring automations to every application, across every platform and operating system and across every OEM device form factor.
Robots are everywhere and software bots are becoming ever more widespread, soft bots are solidifying, get used to it.