The appliance of converged infrastructure appliance, science
OpenStack 'pure-player' Mirantis has launched Mirantis Unlocked Appliances, a portfolio of 'converged infrastructure appliances' built with its own version of OpenStack.
What are these things?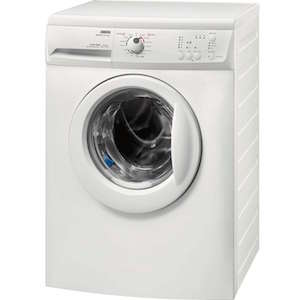 They are single (or multi-rack) converged infrastructure appliances delivered in a pre-validated, pre-integrated and pre-certified form.
But that still doesn't tell me what converged infrastructure appliances are?
Okay sorry, converged infrastructure appliances are pieces of software (in the form of so-called 'appliances') that go towards creating Virtual Machine (VM) technologies used in cloud computing for the deployment, configuration and management of the systems they serve.
What do they look after?
As we said — deployment, configuration and management — but if you want more colour there, it's tasks like patches, upgrades, scale-out movements (when the cloud instance has to grow) and all the way back to the initial instantiation of the operating system for the cloud deployment and decisions about security options etc.
In other words, everything that pertains to the compute, networking, storage and management concerns of a piece of cloud.
NOTE: Just once again in harmony this time, there is no ACTUAL cloud, it's servers located in datacentres that we have started calling cloud computing, remember.
Anyway, back to Mirantis… about 20 percent of infrastructure is "consumed through the appliance form factor" in this case, because it is easy to set up and operate.
This is the claim made by said Alex Freedland, Mirantis president and co-founder — or at least it's the one that the PR agency convinced him to put his name to in a press statement.
"Mirantis Unlocked Appliances combines ease of use with the openness and flexibility of OpenStack, delivered as a cloud-in-a-box. Our first appliance focuses on the most common OpenStack use case – developing cloud-native applications – and will be built and shipped by Certified Rack Partners across the ecosystem," said Freedland.
Mirantis Unlocked Appliance for Cloud Native Applications is claimed to speed development and production deployments of cloud-native applications at scale.
The first iteration is powered by Dell and Juniper Networks, enabling agile development of cloud native applications and production deployments of container-based services.
Keegan shoots, he scores
In relation to the appliances announced here, senior analyst at ESG Colm Keegan says that many organisations are opting to deploy pre-integrated computing solutions, like appliances and converged infrastructure, as a way to speed up deployments, accelerate time-to-value and simplify operational management.
"By offering a pre-integrated and fully certified Open Stack appliance, Mirantis is enabling businesses of all sizes to eliminate much of the cost and time typically required to integrate Open Stack into a datacentre environment. Furthermore, by coupling the Mirantis Unlocked Appliance with the OpenStack Community Application Catalog, businesses can accelerate the development and deployment of their next generation cloud applications," said Keegan.